Схожі новини

Academy of Ukrainian Press (AUP) presented February 2012 report on content analysis of TV news at eight national TV channels. The research aims measurement of news balance and the representativeness of key political groups at leading channels.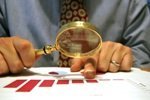 This summary includes all the field media research conducted by U-Media program in period of 2009-2011. The latest surveys represent dynamics over 2009-2011.
Academy of Ukrainian Press conducted two waves of content analysis of news programs at seven national TV channels of Ukraine
TNS survey 2010 held in nine Ukrainian cities studied media consumption for national and regional media and the ability of citizens to identify hidden advertisements.
U-Media held survey of investigative reporters in November-December 2010; 350 journalists from different types of media were interviewed.
Контакти: тел.: (044) 458-44-39 тел./факс: (044) 458-44-41 вул. Ризька, 15, Київ, 04112, e-mail: