Схожі новини

Internews' annual media consumption survey shows a dramatic drop in Ukrainians' use of Russian media. The survey shows that Russian TV viewership shrank to 8% from 27% in 2014, and Russian internet use slid to 27% in 2015 from 44% in 2014. While lower consumption rates for Russian TV might be partially explained by the Ukrainian government's initiative to ban transmissions of Russian TV signals within the country, internet access has not been restricted.

Internews commissioned a qualitative research on implementation of media literacy course in secondary schools of Ukraine. The study held in March-April 2015, aimed surveying teachers and students at root level to understand barriers and prospective in applying media literacy course at practice.
Conducted in cooperation with European Research Association (ERA), the research revealed that media education in secondary schools is implemented through successful combination of efforts of Academy of Ukrainian Press that trained OIPE coordinators/teachers at its schools and the Institute for Social and Political Psychology of National Academy for Pedagogical Sciences that developed the national experiment for 80 schools of 10 oblasts of Ukraine.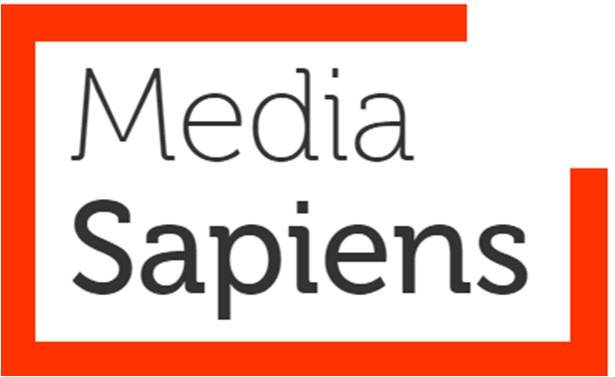 Telekritia published English translation of its survey of media consumers in eastern and southern regions of Ukraine. The survey conducted by Kyiv International Institute of Sociology (KIIS) aimed analyzing an influence of Russian propaganda on eastern regions of Ukraine including occupied areas. Researchers also asked about people's perception of political situation in Ukraine. The Telekritika/KIIS survey was supported by the Department for Rights and Labour (DRL) of US Department of State through Internews Network.

Internews published needs assessment report "UNDERSTANDING INFORMATION AND COMMUNICATION NEEDS AMONG IDPs IN EASTERN UKRAINE that resulted from the 2-week trip of Internews Senior Humanitarian Advisor Jacobo Quintanilla and Internews Ukraine project manager Vitali Moroz to the East of Ukraine. From January 20-30, 2015, an Internews assessment team carried out a rapid assessment with displaced populations and host communities in eastern Ukraine to understand their information needs and access to communication channels.

August 2014 - Internews publisized an online survey of Ukrainian journalists to study journalists' conception of standards of journalism, interaction with media audience, journalists' perception of condition of freedom of speech, external and internal factors, that have an influence on quality of journalists' work and implementation of their role in society, including labor relations, level of job compensation, ethical principles of journalism, level of journalists' professional knowledge and knowledge of media legislation concerning access to public information, defamation, handling with personal data etc.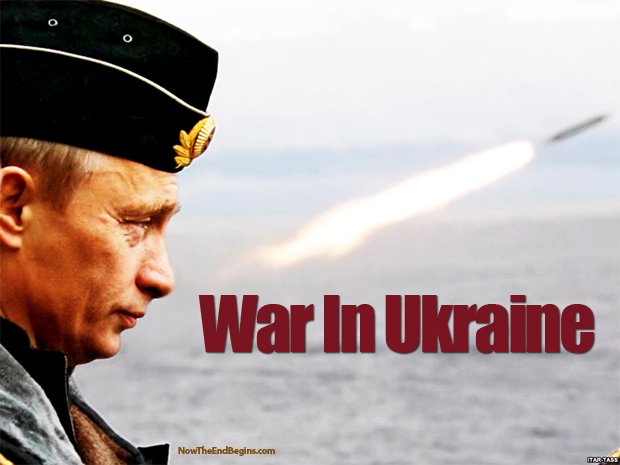 MediaSapiens translated analytical overview about Russian media coverage of war conflict in Eastern Ukraine. Read about lie and falsifications in Russian news spread through TV channels and online media. Photo credit: http://www.nowtheendbegins.com

New research reveals that a clear majority of Ukrainians in Donetsk oblast (region) are watching both Ukrainian and Russian TV news, although trust levels of the population in Ukrainian TV is low. . Around the rest of the country, people prefer to get their news from Ukrainian TV channels. The survey in 10 regions of Ukraine was commissioned by Internews and conducted from April to June 2014 by marketing and research firm InMind for the USAID-funded Ukraine Media Project (U-Media).

The Internews is seeking a Content Analysis Expert /Expert Group to assist in implementation of a three-year project Strengthening Investigative Reporting in Ukraine (SIRU). The Content Analysis Expert /Expert Group will analyze the quality of investigative reports produced by Internews implementing partners and provide recommendations on quality improvement.
Контакти: тел.: (044) 458-44-39 тел./факс: (044) 458-44-41 вул. Ризька, 15, Київ, 04112, e-mail:
Інформація
Переглядів: 1158
Автор: rfgtw
Дата: 1-09-2011
1-09-2011
Reports on U-Media research
Категорія: English » Media Research
U-Media relies on a suite of quantitative and qualitative research to establish and track performance benchmarks, monitor results, and evaluate the impact of project activities. Research provides U-Media and its Partners with a real-time view of the media market, and knowledge, attitudes, and practices of specific target audiences. Quantitative baseline and comparative data is catalogued in the U-Media Performance Monitoring and Evaluation Plan (see PMEP in Attachment C). Qualitative data, such as media monitoring reports and focus groups, are distributed among and published by Partners and U-Media, depending on the subject matter.
1. Media Monitoring - With help of the coalition on media monitoring and media literacy, U-Media monitored indicators such as the "level of jeansa" that characterize the level of professionalism of the national television channels according to two standards – objectivity and balance. Partners Telekritika and the Institute of Mass Information (IMI) reported monthly on the level of jeansa in the news.
Monthly Reports on quantity of jeansa in Ukrainian and English are available at partnering site http://osvita.mediasapiens.kiev.ua/monitoring (in Ukrainian).

Summaries for Telekritika and IMI monitoring of jeansa and professional standards are avaiable here.
2. Quantitative Survey & Focus Groups- Audience survey of print and broadcast media in 9 cities across Ukraine. Consists of 400 respondents and two focus groups in each city measuring readership, viewership, and use of Internet media. Survey also tracks levels of customer satisfaction with the quality of local media and their ability to identify hidden advertisements (jeansa).
SURVEY REPORTS:
FOCUS GROUPS REPORTS:
3. Crimea Quantitative Survey & Focus Groups - Survey of 2,000 urban and rural residents and focus groups that builds a comprehensive media map of the Crimean peninsula and studies people's attitudes toward role of media and cooperation between civil society and media, and measures trust in media, media literacy and level of objectivity in covering national issues and Ukraine-EU relations.
CRIMEAN SURVEY REPORTS:
Crimean Survey Report 2011, English (expected soon)
REPORTS ON FOCUS GROUPS IN CRIMEA:
IN-DEPTH INTERVIEWS REPORT, CRIMEA
4. Content Analysis of Crimean media - Including print, TV and online news. Results of content analysis will demonstrate progress in Crimean journalists' proficiency in 2010 compared to 2009.
Final report expected by the end of September 2011
5. Telephone survey - 350 journalists who participated to investigative reporting training through U-Media Grants were interviewed to identify investigative reports that have been filed and what action, if any, were taken by authorities due to the reports. The survey (November-December 2010) demonstrates which investigative reports were helpful in solving vital social and economic issues and what shortages still exist in investigative reporting activities.
Survey of Reporters 2010, English, PDF
Survey of Reporters 2011, English, PDF
If you have any questions on U-Media research, please contact Irina Negryeyeva, U-Media M&E Program Officer by or .