Схожі новини

U-Media gathered the most important news over week April 9-15, 2015 that influenced the media development and freedom of speech in Ukraine. If you want to receive the weekly updadtes regularly, please send us email to [email protected] with the request to be subscribed.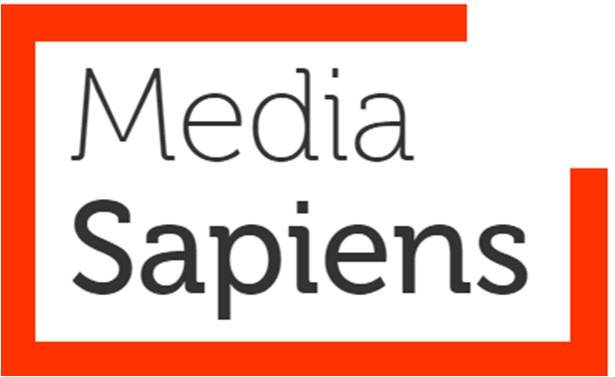 Telekritia published English translation of its survey of media consumers in eastern and southern regions of Ukraine. The survey conducted by Kyiv International Institute of Sociology (KIIS) aimed analyzing an influence of Russian propaganda on eastern regions of Ukraine including occupied areas. Researchers also asked about people's perception of political situation in Ukraine. The Telekritika/KIIS survey was supported by the Department for Rights and Labour (DRL) of US Department of State through Internews Network.

«Інтерньюз» оголошує про вакансію місцевого медіа-консультанта (Local Media Liaison) для роботи в новому 2-річному проекті з вирішення комунікаційних проблем внутрішньо переміщених осіб зі сходу країни. Ми шукаємо досвідченого медіа фахівця з глибоким знанням роботи ЗМІ національного та регіонального рівня та широким колом медіа-контактів. Медіа консультант надаватиме фахову технічну допомогу гуманітарним організаціям, місцевим урядам та громадам у подоланні гуманітарної катастрофи. Читайте оголошення англійською мовою.

Internews office in Ukraine briefed the most important developments in Ukrainian media sector over last week: the Parliament rejected considering a draft law that expands authority of the National Council on TV and Radio in deprivation of licences, Firtash and Levochkin obtained a full package of stocks for leading Ukrainian TV channel Inter, pro-Russian authorities in Crimea increased pressure on journalsits and media freedoms at the peninsula. Please read more туцы in U-Media weekly briefer.

U-Media prepared overview of recent important news related to media development in Ukraine: National Council on TV and Radio wants to receive the authority to temporarily suspend (for 3 months) the license of broadcasters whose work threatens the national security, territorial integrity and the lives and safety of citizens; Ukrainian Parliament registered draftlaw on amendments to the law on TV and Radio; IMI fixed 6 cases of physical agression against journalists; the Ministry of Defense of Ukraine and Donetsk People's Republic (DNR) negotiated upon the journalists' work in Donbass area that is under the DNR control. Please read more news in weekly briefer >>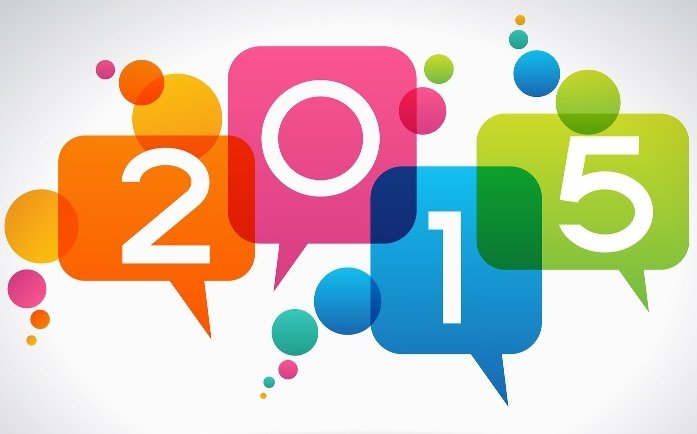 At the beginning of year 2015, the Parliament voted changes to the Law on Public Broadcasting, the monopoly digital TV signal provider Zeonbud decoded TV signal due to decision of National Council on TV and Radio, State Committee on TV and Radio publicized results of its monitoring of national and regional governement web-sites, Cabinet of Ministers decided to stop supporting Ukrainian newsroom of Euronews channel. Those and other news are described in the last weekly briefer of Ukrainian Media Project (U-Media).

Last week (December 18-24) media sector news of Ukraine: Anti-Monopoly Committee recognized the monopoly of digital TV signal provider Zeonbud, Crimean broadcaser Chernomorskaya TRC got back its arrested equipment from Crimean governors, suspecting NTN channel due to tax evasion, expansion of Ukrainian First National TV channel to Belarus, survey of media audience about media influence on political crises in Ukraine and other news.
Weekly overview of Ukrainian media sector news: Reporters without Borders found Ukraine as one of the most dangerous countries for journalsits, media NGOs in Ukraine and Russia urge the journalists of both countries to not burn the informational war, EU encourages the Ministry of Information to protect media freedom and produce high quality product for audience abroad. To subscribe for U-Media weekly briefers, please write us on [email protected].
Контакти: тел.: (044) 458-44-39 тел./факс: (044) 458-44-41 вул. Ризька, 15, Київ, 04112, e-mail:
Інформація
Переглядів: 225
Автор: rfgtw
Дата: 23-01-2015
23-01-2015
Ukrainian Media Sector News over period of January 15-21, 2015
HOT MEDIA SECTOR NEWS
Media Environment during Conflict and When New Government Is in Place
Poroshenko Block MP Speaks Out on Investigation of Gongadze's Murder
January 20 – As reported by the TSN.ua, a Ukrainian MP, Mr. Mykola Tomenko, expressed the opinion that "impeding Georgy Gongadze murder investigation might be beneficial for certain circles influential within the present political authorities". The politician stated that "it was evident during Yanukovych's presidency that a certain plan existed to employ the Gongadze case to influence either Mr. Pinchuk's business or media, or Mr. Kuchma's or Mr. Lytvyn's states. I have sensed this escalation in the Verkhovna Rada of the previous convocation. Later on, that approach was terminated and it became clear that the case was becoming suspended. Apparently, some agreements existed to abandon the case, and Mr. Pukach will be the last one in the chain of those who will undergo trial. Mr. Tomenko believes that today, certain political factors may influence the investigation of the Gongadze case. "It is difficult to say what's going on today. Perhaps, the MPs and politicians who represent various factions and lobby and support Mr. Pinchuk, are actively convincing the President not to proceed. It might be the case that people who consider that the media resources of those who support Mr. Kuchma and his relations with Russia are valuable for power today; or there are people who believe that we should not consider the case in the context of Mr. Lytvyn's presence in that case as his [supportive] MPs might be used for making certain decisions. Some other reasons may exist as well", Mr. Mykola Tomenko said, http://www.telekritika.ua/pravo/2015-01-20/102688; http://tsn.ua/politika/tomenko-poyasniv-komu-vigidno-galmuvati-poshuk-zamovnikiv-vbivstva-gongadze-403797.html
Choice between Trust and Sensationalism for Online Media
January 20 – Ttwo years ago, leading online media considered it important to verify information before publishing; today, to be competitive, they have to take the information from social networks and publish it unchecked. Ms. Natalia Ligachova, Editor-in-Chief of the Telekritika NGO, shared these observations with other participants of the international conference "Transformation of Journalism: Digital Challenges towards Professional Standards and Media Ethics". According to Ms. Ligachova, now is the time to think of experts' environment blurring: "Civic journalism, which is very popular during the times of changes, forces the leading media to use information generated in social networks. Also, some famous experts are derived from these social networks today. It often happens that people do not understand whether they can trust the one who is popular in social networks as they are not aware of their background. Previously, professional media assumed the responsibility for the professional level of the people they hire as experts, and these standards are not met any longer. This is a challenge". According to Ms. Ligachova, another challenge is fake news that has already turned to be a propaganda weapon with many media outlets having no desire to spend time to verify information, http://nsju.org/index.php/article/4646.
Myroslava Gongadze Proposes Establishing Foundation for Western Media to Cover Ukraine's Events
January 20 – Producer of the Ukrainian world-wide service of the Voice of America and an anchorwoman of "Chas-Time" program Ms. Myroslava Gongadze wrote on her Facebook page about the necessity to find financial resources for maintenance of the Western media press sites in Ukraine. Ms. Gongadze suggested establishing a Foundation distributing grants for Ukraine developments coverage. "That would allow Western journalists or editorials which want to cover Ukraine's events to apply for grants, come to Ukraine for months (or a year). The Foundation should be unbiased and non-state",she wrote. http://www.telekritika.ua/profesija/2015-01-20/102730.
National TV Company Publishes 2014 Ad Revenue
January 20 – According to its press-service, the National TV Company of Ukraine, in 2014, earned over UAH70mln while selling advertising time. Around UAH25mln within that UAH70mln – during the election period. The income grew if compared with 2013: the advertising revenue was appr. UAH31mln at that time. The National TV Company does not plan to raise the price for advertising in 2015, however several TV channels stated about 10-20% increase.The All-Ukrainian Advertising Coalition prognoses decrease in advertisers' activity in 2015. TV advertising is anticipated to meet only a slight decrease. The reasons are as follows: Anti-Terrorist Operation, UAH devaluation, decrease of the purchasing power parity and Ukraine's economy's decrease, http://www.telekritika.ua/rinok/2015-01-20/102722.
State Committee Recommends Media Use Materials of National Memory Institute
January 19 – The State Committee for Television and Radio Broadcasting of Ukraine made an appeal to media to use materials developed by the Ukrainian National Memory Institute while producing publications and programs to cover the Ukrainian Unity Day and the Heroes of Kruty Memorial Day. The materials are placed at the State Committee official web-site. According to the experts of the Ukrainian National Memory Institute, celebrating the days related to the history of Ukraine's state building in the 20th century, calls for remembering the experience of the First Declaration of the Independent Ukrainian People Republic on 22 January 1918, which took place under the Russian military aggression and for promoting the awareness of the responsibility by the entire society for the country's fate while undergoing the ordeals and recalling the heroism that Ukrainian youth demonstrated at Kruty while fighting with the Bolsheviks' attack towards Kyiv and proved that the great-power status is not feasible with no army formed. The Institute also recalled the celebration of the 25th anniversary since the symbolic live chain solidarity action, where about 0.5 – 3 million people participated on January 21, 1990 and stood in a continuous line between the cities of Kyiv and Lviv. The action was an expression of Ukrainian people's desire to live in a united independent state and has played an important role in rising Ukrainians' national consciousness. The materials developed by the Ukrainian National Memory Institute contains the list of some popular scientific publications on Ukrainian Revolution of 1917-1921, and the names of Ukrainian research fellows who concentrate on the topic, http://www.telekritika.ua/profesija/2015-01-19/102670.
Minister of Information Policy Tells about Ministry's Role
January 19 – The Information Policy Minister Yuriy Stets, in his interview to "Correspondent", pointed out that the newly created Ministry's analysts will monitor foreign media to track cases of external informational aggression and stay informed about the general attitude towards Ukraine worldwide. According to Mr. Stets, the Ministry of Information Policy (MIP) will not be engaged in propaganda, but rather will report the position of the official Kyiv. "We will have three departments. The first one will develop the concept of information security, as well as information policy strategy. The second one will counteract the information war, informational aggression, information threats that occur not only during the war. By the way, I am convinced that if we hadn't lost the information and economic war to Russia in the past, no war in the Donbas or annexation of the Crimea would have happened. The third department will coordinate the inter-agency cooperation of the executive authorities, "- Mr. Stets added. According to him, a uniform message from the government about the reforms should be carried out and needs "to be clearly communicated - both domestically and abroad." The Minister also promised to respond quickly on fake news which Russia disseminates about Ukraine, http://www.telekritika.ua/kontekst/2015-01-19/102653.
January 19 – The Information Policy Minister Yuri Stets, in his interview to "Correspondent", told that his newly established Ministry will consist of 29 employees, including the Minister himself, assigned by the Parliament in the new "Cabinet of Ministers' package" on December 2. "Out of these twenty nine, twenty are, as I call them,"smarties": analysts, people who are capable to produce creative content, "- the Minister said. All these individuals are well-known, but Mr. Stets did not publicize the names yet. At the same time, "Correspondent" informs that the Minister selects personnel through Facebook: reportedly famous bloggers and journalists write to his personal box. "In fact, the Ministry of Information Policy is a semi-military Ministry. About 30% of its future employees have experience in the law-enforcement agencies, "- Mr. Stets mentioned, http://www.telekritika.ua/kontekst/2015-01-19/102651.
Channel 5 Launches Patriotic Marathon "Ukraine is First of All"
January 19 – According to its press-service, Channel 5 launches an unlimited patriotic marathon "Ukraine is First of All". Channel 5 increases the news segments duration, the number of live broadcasts and analytical talk shows. The goal of the project is to disseminate among Ukrainians independent information about those historical events, both past and present, which form the basis of the Ukrainian nation, and to broaden the knowledge about personalities that make significant daily contributions to the country's development. Among the anchors: Artem Ovdiyenko, Yana Konotop, Vitaliy Haidukevych, Yanina Sokolova, Roman Chayka, Inna Nerodyk, Ruslan Polishchuk, Tetiana Danilenko, Kateryna Kelbus and Ihor Tatarchuk, http://www.telekritika.ua/rinok/2015-01-19/102644.
"Rivne 1" TV channel launched TV bridges between different regions of Ukraine
January 19 – According to "OGO" publishing house `s editor-in-chief Mr. Vitaliy Holubev, a series of TV bridges between different regions of Ukraine was launched on "Rivne 1" TV channel. Journalists, experts, and citizens of different cities discuss in live broadcast problematic questions that bother Ukrainians the most. The following issues are raised on this TV discussion site that unites different regions of Ukraine: fighting against corruption, national unity, transparency of the government, human rights and freedom of the press. This project "One Ukraine" supported by US Embassy Media Development Fund involves different cities-participants from different regions of Ukraine. At the same time, there are different sections of the population participating in discussions – journalists and public activists, students and specialists in different areas. Average citizens of cities participating in this project can also be involved into the discussion through blitz-surveys and comments on Internet. http://www.telekritika.ua/rinok/2015-01-19/102682.

Ukrainian TV Advertising Market Shows signs of Recovery
January 19 – According to the assessment of Star Light Media group`s sales house Star Light Sales, on the results of this year the fall of TV market volume made -15% while the preliminary forecast of the company was based on the dynamics – 17%. "The difference between our TV market dynamics forecast and the facts is not so considerable but it reflects a general tendency: the market gradually becomes stabilized, - Director General of Star Light Sales Mr. Andriy Partyka emphasized. – Many advertisers had pessimistic scenarios but they profited more than they expected and turned it to advertisement. Some advertisers in advance reserved advertisement budget in the US dollars or Euros, and when currency rate changed they received an opportunity to place more advertisement in UAH, since we fixed prices in national currency. Decision of some advertisers to drop out of Russian offices` control was another factor that influenced on their activity". In general, according to Mr. Patryka, Ukrainian business shows its ability to adapt fast to the work under the crisis conditions. He predicts that business will be renewed fast, as soon as the negative influence from the military actions in the East disappears, http://www.telekritika.ua/rinok/2015-01-19/102679.
Ministry of Defense Says Ukrainian Journalists to Get Permission to Work in DNR Area
January 15 – The Ministry of Defense and representatives of the Donetsk People's Republic (DNR) agreed upon the work of Ukrainian journalists in the territory of Donetsk oblast that is under the DNR control. An adviser to the Deputy Minister of Defense Mr. Vasyl Budyk reported about this on Thursday at the roundtable at Ukrinform news agency. "We received preliminary consent that journalists would be able to come on the regular basis and stay there (in DNR)" . Mr. Budyk emphasized that it`s very important for Ukrainian side, since it provides a possibility to create our pool of journalists in order to cover everything that happens in Donetsk oblast and to work on release of captives. "The problem is in lack of information". As for the procedure of receiving the permission to work in DNR, Mr. Byduk recommended interested journalists to apply to the acting head of the press-service of Ukrainian Military Headquarters General Mr. Vladyslav Selezniov, http://nmpu.org.ua/2015/01/minoborony-domovylosya-z-bojovykamy-pro-dopusk-zhurnalistiv/.
Media Legislation
January 19 – The State Committee for TV and Radio invites civil society to discuss amendments to the Law of Ukraine on Access to Public Information concerning the state control increase on ensuring access to information. The draft Law developed by the State Committee offers amendments to the Code of Ukraine on Administrative violations so the responsible authority will have the right to register up a report on administrative offence for violating the legislation on access to public information. The draft Law also suggests providing the State Committee with the right to control the execution process of the Law on Public Access to Information, http://www.medialaw.kiev.ua/news/media/2855/.
January 15 – "People's Front" MPs registered a draft Law #1768 "On Amendments to the Law of Ukraine 'On TV and Radio". The draft Law proposes to ban founding of TV and Radio companies by foreign legal entities and/or by foreign citizens or people without citizenship. It also will forbid the Ukrainian companies whose founders and/or owners of major shares are foreign legal entities and/or foreign citizens. The law will also restrict rights of those Ukrainian companies whose final beneficiaries are foreigners, http://www.telekritika.ua/pravo/2015-01-20/102699.
January 15 – National Council on TV and Radio wants to receive the authority to temporarily suspend (for 3 months) the license of broadcasters whose work threatens the national security, territorial integrity and the lives and safety of citizens. The National Council developed the draft and forwarded it to the Parliamentary Committee on Freedom of Speech and Information. Also, the National Council in this bill proposes to fine the broadcasters. The amount of fines should be written in the law, http://nsju.org/item/4637.
U-MEDIA PARTNERS' ACTIVITIES
January 15 – Institute of Mass Information (IMI) recorded six cases of physical aggression against journalists and one censorship case. The data is for the period December 27, 2014 – January 9, 2015. For example, on January 6 the newspaper "Molodyi Bukovynets" (Chernivtsi) appealed for the second time to Chernivtsi Regional Council to provide copies of income declarations, assets and expenses of the Regional Council Deputies. The Council rejected again to present this information. This time the request was forwarded to the Chernivtsi regional territorial election commission, http://bit.ly/1yqj9gC.
January 15 – Telekritika (TK) continues a series of video interviews with media experts discussing the results of 2014 for media sphere and its development in 2015. This time, Konstantyn Kvurt, Chair of the Board of Internews Ukraine, shared his opinion: "If we talk about the media industry as business, then 2014 was unfavorable. A financial crisis is deepening in Ukraine that has reflection on media industry as budgets are getting smaller. Undoubtedly, the TV market is losing money and cuts the budgets at the expense of product quality, reduces the number of its own production and purchases of those products that should be adapted to the language of the consumer." Mr. Kvurt calls on such positive changes in 2015 as establishment of public broadcasting. The commercial channels might worsen the quality and the public broadcaster might become a leader in forming the country discourse. The full interview is available here - http://bit.ly/1yHoK0Q.
January 15 – Media Trade Union and Union of Journalists continue providing psychological support to journalists and their family members. The group helps to maintain balance and confidence, understand the value and usefulness of their work. The meetings are conducted on Fridays from 6:30 to 8:00pm at Khreschatyk, 27, office 25, http://bit.ly/1urIS8W.
January 15 – During 2014, the lawyers of the Independent Media Trade Union (IMTU) won 10 court cases on protecting journalists' rights. In total, IMTU legal bureau had 17 court cases and participated in 52 court hearings. Seven cases are still under the consideration. Also, the bureau conducted 1,227 legal consultations, provided 24 pre-public screening and prepared 217 documents. Oleksandr Tarasov, IMTU lawyer shared: "Most cases dealt with the issue of protection of honor and dignity and business reputation. Claims were filed against journalists by authorities and some public activists who did not get used to the fact that they are representing the power and accepted criticism very painfully", http://bit.ly/1L01Bxl.

Upcoming Events
January 27 – Institute of Mass Information (IMI) will conduct training for journalists on physical security. The training agenda focuses on the issues of physical safety of journalists in a war zone, proper trip preparation and first aid. IMI lawyers will also consult on accreditation issues. The event is conducted under the PRESSWATCHER project, http://bit.ly/1BdCz8q.