Схожі новини

Internews' annual media consumption survey shows a dramatic drop in Ukrainians' use of Russian media. The survey shows that Russian TV viewership shrank to 8% from 27% in 2014, and Russian internet use slid to 27% in 2015 from 44% in 2014. While lower consumption rates for Russian TV might be partially explained by the Ukrainian government's initiative to ban transmissions of Russian TV signals within the country, internet access has not been restricted.

«Інтерньюз» повідомляє про вакансію місцевого медіа-консультанта (Local Media Liaison) для роботи в новому 2-річному проекті з задоволення інформаційних потреб внутрішньо переміщених осіб (ВПО) зі сходу країни. Інтеньюз шукає досвідченого медіа-фахівця з глибоким знанням роботи ЗМІ національного та регіонального рівня та широким колом медіа-контактів. Медіа консультант надаватиме фахову технічну допомогу гуманітарним організаціям, місцевим урядам та громадам у подоланні гуманітарної катастрофи.
Надсилайте резюме та мотиваційний лист англійською мовою до 5 серпня 2015 року на адресу: [email protected] та [email protected].
Повне оголошення англійською мовою з описом вимог до кандидатів >>>

Institute of Mass Information published its monitoring of journalists' right for the first half of 2015. Physical aggression against journalists in Ukraine started to decrease: for the first half of 2015 IMI experts registered 23 assaults against journalists in Ukraine, which is almost 11 times less than in the same period of 2014 (249 assaults), and by 1.5 times less than in the second half of 2014 (37 assaults).

Internews commissioned a qualitative research on implementation of media literacy course in secondary schools of Ukraine. The study held in March-April 2015, aimed surveying teachers and students at root level to understand barriers and prospective in applying media literacy course at practice.
Conducted in cooperation with European Research Association (ERA), the research revealed that media education in secondary schools is implemented through successful combination of efforts of Academy of Ukrainian Press that trained OIPE coordinators/teachers at its schools and the Institute for Social and Political Psychology of National Academy for Pedagogical Sciences that developed the national experiment for 80 schools of 10 oblasts of Ukraine.

For you attention, the recent weekly briefer for Ukrainian media sector developments over period of June 25 - July 1, 2015. You may subscribe for weekly briefers by sending request to [email protected].

U-Media gathered the most important news over week April 9-15, 2015 that influenced the media development and freedom of speech in Ukraine. If you want to receive the weekly updadtes regularly, please send us email to [email protected] with the request to be subscribed.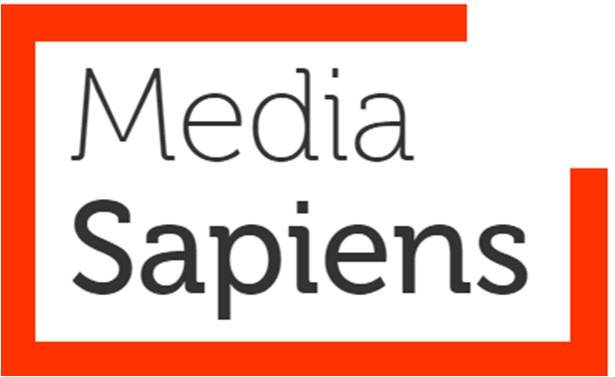 Telekritia published English translation of its survey of media consumers in eastern and southern regions of Ukraine. The survey conducted by Kyiv International Institute of Sociology (KIIS) aimed analyzing an influence of Russian propaganda on eastern regions of Ukraine including occupied areas. Researchers also asked about people's perception of political situation in Ukraine. The Telekritika/KIIS survey was supported by the Department for Rights and Labour (DRL) of US Department of State through Internews Network.

Internews office in Ukraine briefed the most important developments in Ukrainian media sector over last week: the Parliament rejected considering a draft law that expands authority of the National Council on TV and Radio in deprivation of licences, Firtash and Levochkin obtained a full package of stocks for leading Ukrainian TV channel Inter, pro-Russian authorities in Crimea increased pressure on journalsits and media freedoms at the peninsula. Please read more туцы in U-Media weekly briefer.
Контакти: тел.: (044) 458-44-39 тел./факс: (044) 458-44-41 вул. Ризька, 15, Київ, 04112, e-mail: