Схожі новини

U-Media gathered the most important news over week April 9-15, 2015 that influenced the media development and freedom of speech in Ukraine. If you want to receive the weekly updadtes regularly, please send us email to [email protected] with the request to be subscribed.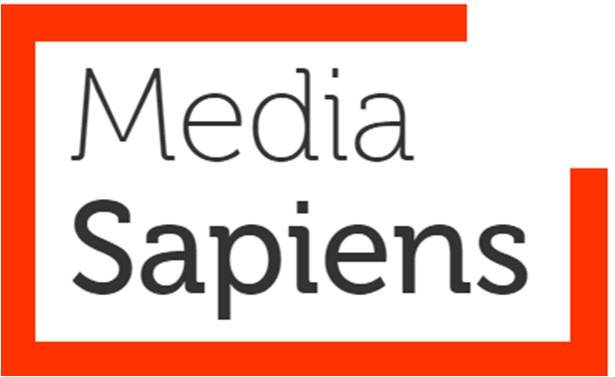 Telekritia published English translation of its survey of media consumers in eastern and southern regions of Ukraine. The survey conducted by Kyiv International Institute of Sociology (KIIS) aimed analyzing an influence of Russian propaganda on eastern regions of Ukraine including occupied areas. Researchers also asked about people's perception of political situation in Ukraine. The Telekritika/KIIS survey was supported by the Department for Rights and Labour (DRL) of US Department of State through Internews Network.

«Інтерньюз» оголошує про вакансію місцевого медіа-консультанта (Local Media Liaison) для роботи в новому 2-річному проекті з вирішення комунікаційних проблем внутрішньо переміщених осіб зі сходу країни. Ми шукаємо досвідченого медіа фахівця з глибоким знанням роботи ЗМІ національного та регіонального рівня та широким колом медіа-контактів. Медіа консультант надаватиме фахову технічну допомогу гуманітарним організаціям, місцевим урядам та громадам у подоланні гуманітарної катастрофи. Читайте оголошення англійською мовою.

Internews office in Ukraine briefed the most important developments in Ukrainian media sector over last week: the Parliament rejected considering a draft law that expands authority of the National Council on TV and Radio in deprivation of licences, Firtash and Levochkin obtained a full package of stocks for leading Ukrainian TV channel Inter, pro-Russian authorities in Crimea increased pressure on journalsits and media freedoms at the peninsula. Please read more туцы in U-Media weekly briefer.

U-Media prepared overview of recent important news related to media development in Ukraine: National Council on TV and Radio wants to receive the authority to temporarily suspend (for 3 months) the license of broadcasters whose work threatens the national security, territorial integrity and the lives and safety of citizens; Ukrainian Parliament registered draftlaw on amendments to the law on TV and Radio; IMI fixed 6 cases of physical agression against journalists; the Ministry of Defense of Ukraine and Donetsk People's Republic (DNR) negotiated upon the journalists' work in Donbass area that is under the DNR control. Please read more news in weekly briefer >>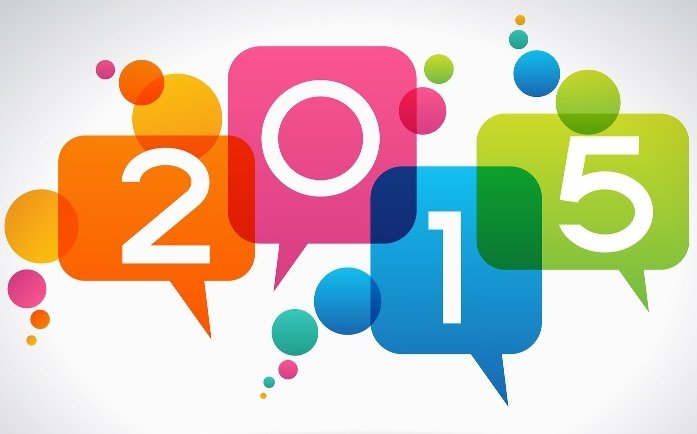 At the beginning of year 2015, the Parliament voted changes to the Law on Public Broadcasting, the monopoly digital TV signal provider Zeonbud decoded TV signal due to decision of National Council on TV and Radio, State Committee on TV and Radio publicized results of its monitoring of national and regional governement web-sites, Cabinet of Ministers decided to stop supporting Ukrainian newsroom of Euronews channel. Those and other news are described in the last weekly briefer of Ukrainian Media Project (U-Media).

Last week (December 18-24) media sector news of Ukraine: Anti-Monopoly Committee recognized the monopoly of digital TV signal provider Zeonbud, Crimean broadcaser Chernomorskaya TRC got back its arrested equipment from Crimean governors, suspecting NTN channel due to tax evasion, expansion of Ukrainian First National TV channel to Belarus, survey of media audience about media influence on political crises in Ukraine and other news.
Weekly overview of Ukrainian media sector news: Reporters without Borders found Ukraine as one of the most dangerous countries for journalsits, media NGOs in Ukraine and Russia urge the journalists of both countries to not burn the informational war, EU encourages the Ministry of Information to protect media freedom and produce high quality product for audience abroad. To subscribe for U-Media weekly briefers, please write us on [email protected].
Контакти: тел.: (044) 458-44-39 тел./факс: (044) 458-44-41 вул. Ризька, 15, Київ, 04112, e-mail:
Інформація
Переглядів: 242
Автор: rfgtw
Дата: 15-01-2015
15-01-2015
Ukrainian Media Sector News over period of January 1-14, 2015
Media Environment during Conflict and When New Government Is in Place
Gazprom-Media Stops Broadcasting in Crimea
January 14 – According to Sevastopol TV provider SevStar, an array of channels of the Russian TV company "NTV+" stopped broadcasting in Crimea. SevStar company reported that "Gazprom-Media" terminated its services in Crimea starting January 1, 2015 because of the threat of Western sanctions. The following Russian channels were switched off: Retro, Healthy TV, Premier, Cinema-Club, Cinema-Hit, Cinema Union, NTV+Tennis, NTV+Our Football, NTV+, Sport+, Cinema+, Our New Cinema, Who Is Who, Spas, HD Fashion. Instead, Sevastopol provider launched the following local channels: Theatre, Amedia 2, Fenix+Cinema, Much TV, For Men, 24 Techno, Weapon, Country Life, Extreme Sports and STV, http://www.telekritika.ua/kontekst/2015-01-14/102488; http://sevastopol.su/news.php?id=70161
Zeonbud Decodes All TV Channels
January 13 – Zeonbud followed the decision of the National Council as for free access to the channels broadcast: starting 2015, Zeonbud decoded all channels. Now Ukrainians have access to 32 channels, as well as may choose a type of the digital signal receiver. According to the Chair of the National Council Mr. Yuriy Artemenko, a competition comes to media market in such a way. The state regulatory body will further work for creation of normal conditions at Ukrainian TV-radio information market and protection of consumers' rights, http://nrada.gov.ua/ua/news/radanews/22950.html; http://www.telekritika.ua/rinok/2015-01-13/102439
State Committee for TV & Radio Monitors and Evaluates National and Local Government Websites
January 12 – The State Committee for Television and Radio Broadcasting of Ukraine monitored 51 official websites of the central executive bodies and 24 official websites of local authorities. This information was released by the Committee's Press Service with reference to the results of the study that was conducted by 26 parameters with each parameter reflecting a particular type of the information that should be placed on the websites according to the established regulations. The monitoring demonstrated some slowdown of positive dynamics in government agencies' transparency for July – December 2014 vs. the preceding study findings in the field. According to the State Committee, this happened particularly due to reforming the central executive bodies system. As to the information availability, relevance and quality, the State Committee considered the websites of the State Border Guard Service of Ukraine and the Committee itself as top-rated ones within the pool of the central executive bodies websites, and the official websites of Zaporizhzhia and Sumy Oblast State Administrations within those belonging to local authorities, http://www.telekritika.ua/pravo/2015-01-12/102402
Luhansk Regional State TV-Radio Company Relocates to Severodonetsk
January 12 – As reported on the LOT TV channel web-site, the Luhansk Regional State Broadcasting Company moved to the city of Severodonetsk, Luhansk region, and resumed its activity after a 7-month break. As worded in the statement, "the war put us to silence for long six months, but recently we've got our home back". According to the Decree issued by the State Committee for Television and Radio Broadcasting of Ukraine on 28 November 2014, the new legal address of the company is Luhansk region, the city of Severodonetsk, Radians'kyi Provulok (Lane), 59. There was no sentence provided when the Broadcasting Company plans to resume it broadcast, http://imi.org.ua/news/47192-luganska-odtrk-vidnovlyue-svoyu-robotu-z-severodonetska.html
Cabinet of Ministers Plans to Stop Euronews Ukrainian Version
January 12 – The Cabinet of Ministers of Ukraine plans to discontinue the Ukrainian edition of the Euronews international TV channel. The State Committee for Television and Radio Broadcasting developed an appropriate draft Decree and published it on the Committee's website in late December 2014. According to the document, the National Television Company of Ukraine (NTCU) shall take actions and (1) terminate the license agreement on establishing the Ukrainian edition of the Euronews international TV channel dated 21 October 2010 that was signed between the NTCU and the Euronews Ltd.; (2) lay off producing the Ukrainian version of the Euronews international TV channel; and (3) sell 2,590 registered shares of the Euronews Ltd. (1%) that belong to the NTCU. Meanwhile, the Ministry of Finance of Ukraine shall provide funds in Ukraine's State Budget for 2015 to discharge the NTCU's indebtedness to the Euronews Ltd. According to the letter of explanation that supplements the draft Decree, the NTCU will appeal to force majeure for early termination of the contract. Earlier in January, Telekritika publicized information that Ukrainian oligarch Dmytro Firtash decided to fund Ukrainian service of Euronews, http://www.telekritika.ua/rinok/2015-01-02/102206. Then Mr. Zurab Alasania, director general of the National TV Company, in his comment to Telekritika, mentioned that he knew about Mr. Firtash's intention to fund Euronews. At the same time, Mr. Alasania informed that the National TV Company would like to terminate the agreement with Euronews starting 2015, otherwise the National TV Company's debt to Euronews grows up to EUR17mln, http://www.telekritika.ua/pravo/2015-01-12/102407
ATO Press Center Issues Press-Cards to Work in Conflict Zone
January 9 – The anti-terrorist operation (ATO) press-center started issuing press-cards to journalists working in the conflict zone, as ATO speaker Andriy Lysenko informed during the briefing. Press-cards allow journalists to fulfill editorial assignments in the ATO zone and in the area of military units' deployment. To get a press-card, media representatives should go through the preliminary accreditation in the Security Service of Ukraine and then contact the ATO press-center at 098-671-3040. Registration and usage instructions can be found on the website of the Ministry of Defense of Ukraine, http://www.ukrinform.ua/ukr/news/gurnalistam_v_zoni_ato_pochali_vidavati_pres_karti_foto_2008682;
Editor ща Luhansk ьувшф "Poliltika 2.0" Released from 5-Months in Captivity
January 6 – Editor-in-chief of "Politika 2.0" on-line publication Serhiy Sakadynsky was released from Luhansk People's Republic (LNR) custody and got back home after five months incaptivity, first by insurgents, and later by the so-called "LNR Interior Ministry", informs "Telekritika" with reference to the journalist's wife Maria Havak. Lately, the journalist was held under the supervision as a victim in "criminal proceedings" related to his illegal detention by the LNR battalion. Serhiy Sakadynsky was not released because he allegedly was under the threat. Reportedly, quite a number of people happened to get to the similar circumstances together with Serhiy, http://www.telekritika.ua/profesija/2015-01-05/102259
Media Legislation
Trade Union & Journalists' Union Claim Media Accreditation with ATO Headquarters is against the Law
January 13 – Independent Media Trade Union of Ukraine (IMTU) and National Journalists' Union, in their joint statement, told that the Guidance on accreditation of media representatives at the operational headquarters of the anti-terrorist operation (ATO) in Donetsk and Luhansk regions, as well as the Ministry of Defense's instruction on use of press-cards for coverage of Ukraine's military's actions in the ATO zone, contradicts with the current legislation and authorizes state institutions to interfere in media outlets' editorial policy and, consequently, worsens the status of freedom of speech in Ukraine. The statement emphasized that chapter 4 of article 25 of the Law On Information contains a provision allowing journalists to stay in the areas of military actions and emergencies, except extraordinary (defined by the legislation) cases. That is why none of the Laws restricts journalists' work in the ATO and military actions zones. None of the Laws obliges journalists to negotiate with the ATO press-center for fulfillment of their editorial tasks or movements through the military actions areas, as well as the names of TV crews working in the areas. According to chapters 5 & 6 of the Law On State Support of Media and Social Protection of Journalists, a journalist has the right to stay in the areas of military conflicts without any permissions, while possessing a press-card. A journalist is not obliged to get accredited, however, the one is obliged not to distribute confidential information. Independent Media Trade Union of Ukraine (IMTU) and National Journalists' Union requested from the State Security Service and Ministry of Defense to develop instructions for journalists' work in the military actions areas in accordance to the current legislation and guaranteeing non-distribution of confidential information, http://www.telekritika.ua/pravo/2015-01-13/102458
Amendments to Public Broadcasting Law Accepted in First Reading
January 13 – Parliament voted to accept in the first reading the draft law #1357 on "Amendments to the Law of Ukraine on Public Broadcasting". The draft Law was developed by Media Reform working group under the Reanimation Package of Reforms and registered by the Parliamentary Committee for Freedom of Speech and Information. The draft Law was voted in its entire content with the condition that the suggestions voiced by MP Victoria Syumar (People's Front) and MP Mykola Tomenko (Petro Poroshenko's Block) would be accepted for the second reading. Ms. Syumar said that "without these changes we will not be able to create an independent public broadcaster. Our task is to separate the public channel from the Cabinet of Ministers' influence and create an alternative to the commercial channels", http://www.telekritika.ua/pravo/2015-01-13/102457.
Stop Censorship! Has Concerns about Postponing Public Broadcasting Launch
January 12 – Stop Censorship! movement distributed an appeal expressing its concern about the attempts to postpone creation of public broadcasting in Ukraine. The appeal was caused by the alternative draft law #1357-1 registered by MP Mykola Tomenko (Petro Poroshenko's Block) and the staff statement by the National Radio Company of Ukraine saying that they do not want to be part of the national public broadcasting company of Ukraine. On December 10, 2014 the draft Law #1357 was registered proposing amendments to several Laws of Ukraine in regard to public broadcasting company creation and function. The bill clarifies certain provisions of the Law regarding: NSTU creation mechanism and its legal form; funding sources; labor remuneration; protection of property rights and interests of NSTU employees; improving functions of the Supervisory Board; formation and work principles of supervisory and editorial boards. The changes aim at improving the Law On Public Broadcasting. In return, MP Mykola Tomenko registered an alternative draft law #1371-1 on December 23, 2014 proposing his version of the legal form of the public broadcasting company. Mr. Tomenko considers that radio and TV should be separate legal forms. The Stop Censorship! movement, the Reanimation Package of Reforms Media Group, Telekritika, Institute of Mass Information, Media Law Institute and Center UA expressed their protest on postponing the public broadcasting creation in December 26, 2014. Also, the Parliamentary Committee on Freedom of Speech and Information did not support the alternative draft Law, http://www.telekritika.ua/pravo/2015-01-12/102403
U-MEDIA PARTNERS' ACTIVITIES
January 9 – Telekritika (TK) prepared video interviews with the Executive Directors of three national media organizations speaking about the results of 2014 for the media sector and the prognosis for its development in 2015.
Katerina Laba, Executive Director of Regional Press Development Institute, http://bit.ly/1IJTOj9.Ms. Laba considers that Euro-Maidan and the war in the East became a test for Ukrainian media. Despite some systemic problems, journalists succeeded - Ukrainians received accurate information about the events. Ms. Laba reminded that in 2014 many journalistic investigations startups happened, such as "Our money" at ZIK, «Slidstvo.Info" and "Scheme" at First National. The past year also demonstrated that the state can neither guarantee physical safety of the journalists nor is willing to investigate the widespread crimes against media workers. In 2015, media community should defend its rights and seek for justice in investigating attacks on journalists.
Katerina Myasnikova, Executive Director of Independent Association of Broadcasters, http://bit.ly/1yj92Ja
Ms. Myasnikova said that 2015 would show if the country is able to carry out media reforms and not to repeat the authoritarian mechanisms in protecting the Government's interests. In 2014, media advertising market had a 30% drop. According to Ms. Myasnikova, this challenge might encourage media industry to unite and seek for common solutions.
Oleksiy Pogorelov, Executive Director of Ukrainian Association of Press Publishers, http://bit.ly/1IwfTDM
Mr. Pogorelov predicts that 2015 will be a complicated year for print media in terms of getting money from advertising. The market had a significant drop in 2014. Also, Mr. Pogorelov highlights that journalists have to become more mobile, be able to monitor, analyze and produce more than just news.