Схожі новини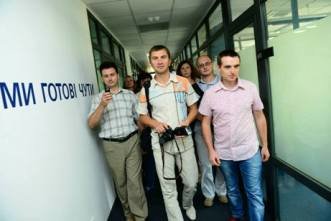 In September 2013, 12 pedagogical colleges throughout Ukraine will launch a media literacy course for secondary school teachers-in-training, thanks to a new media literacy curriculum developed through support from the U-Media project.

Media literacy courses teach young people how to consume media wisely, giving them the tools they need to recognize accurate, fair, and balanced media, and to reject biased, inaccurate and harmful media. The Academy of Ukrainian Press, with U-Media support, launched a pilot media literacy program in 2011 to give college and secondary teachers the skills they need to instruct their students in media literacy.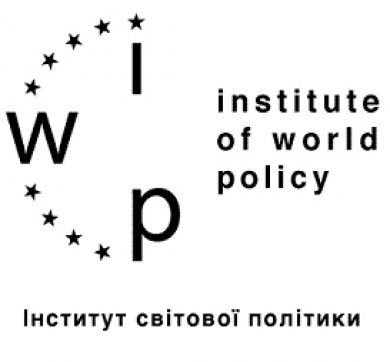 The Institute of World Policy (IWP), a local partner of Internews in Ukraine, organized the Global Virtual Forum of Women Leaders, a series of videoconferences featuring prominent women in government, media, and international affairs.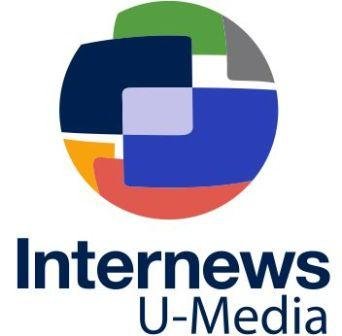 Ukrainian Media Project is a five-year program implemented by Internews to support and develop the Ukrainian media sector through activities that protect freedom of speech, improve the media enabling environment, create opportunities for new and innovative approaches by Ukrainian media outlets, and strengthen the capacity of media CSO leaders to effectively represent their constituencies.
Through an open
mapping system where anyone can post legitimate or illegitimate land acquisitions and construction in-progress, Deriban.net increases citizen participation in holding local government accountable.
VIDEO (English)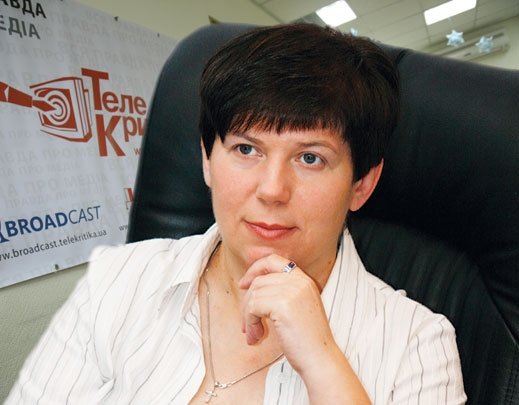 USAID institutional capacity building ensures that an objective voice is heard in Ukraine's media sector
Контакти: тел.: (044) 458-44-39 тел./факс: (044) 458-44-41 вул. Ризька, 15, Київ, 04112, e-mail:
Інформація
Переглядів: 1577
Автор: rfgtw
Дата: 19-01-2012
19-01-2012
Building Sustainable Media NGOs
Категорія: English » Program Description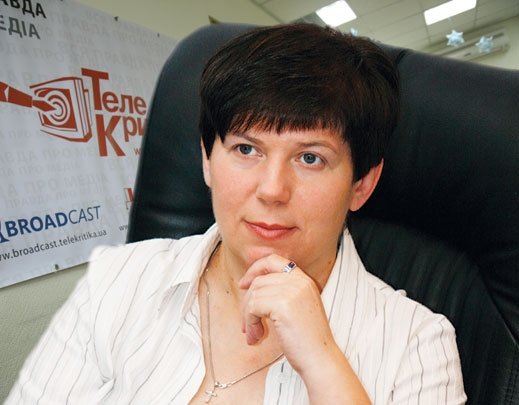 "When it comes to the balance of news programs on Ukrainian TV, I trust the monitoring reports of Telekritika."
- Hanna Herman, Chief of the Department for Humanitarian , Public and Political Issues, Presidential Administration
CHALLENGE
Ukraine's media sector is rife with censorship stemming from political and economic influences. In the absence of media watchdog organizations, the Ukrainian public is subject to biased reporting, low standards of journalism, and misinformation campaigns.
INITIATIVE
USAID's Strengthening Independent Media in Ukraine program (U-Media) employed a multifaceted and holistic approach to building the institutional capacity of NGO Telekritika, enabling the NGO to develop, refine, and promote its media monitoring and analytical products, while growing into a sustainable media sector support organization.
Telekritika is the brainchild of Natalia Ligachova, a former broadcast and print journalist who developed the Telekritika concept as a way to inject accountability into a rapidly expanding broadcast media sector beleaguered by censorship. In 2001, with US Embassy funding, Telekritika began producing and distributing critiques and rankings of prime time news broadcasts. With U-Media support, Telekritika embraced the need to invest time and resources into organizational growth.
Working with Telekritika leadership, the U-Media capacity building team addressed technical assistance needs according to three key areas: strategic planning, funding diversification, and readiness to international audit. Through sub-grants, training, and consultations, Telekritika made substantial progress in advancing its institutional capacity.
RESULTS
In September 2011, Telekritika celebrated its 10th anniversary, a unique achievement for a Ukrainian media NGO. With U-Media technical assistance, Telekritika developed and implemented a strategic plan; drafted internal policies and procedures; improved financial operations; and, hired an executive director to lead administrative operations. This progress enabled Telekritika to negotiate a direct, long-term operational support grant from the Swedish embassy, and positioned the NGO as one of U-Media's "leader organizations" on track to apply for direct USAID assistance.