Схожі новини

Institute of Mass Information published its monitoring of journalists' right for the first half of 2015. Physical aggression against journalists in Ukraine started to decrease: for the first half of 2015 IMI experts registered 23 assaults against journalists in Ukraine, which is almost 11 times less than in the same period of 2014 (249 assaults), and by 1.5 times less than in the second half of 2014 (37 assaults).

For you attention, the recent weekly briefer for Ukrainian media sector developments over period of June 25 - July 1, 2015. You may subscribe for weekly briefers by sending request to umedia@internews.org.

U-Media gathered the most important news over week April 9-15, 2015 that influenced the media development and freedom of speech in Ukraine. If you want to receive the weekly updadtes regularly, please send us email to umedia@internews.org with the request to be subscribed.

Internews office in Ukraine briefed the most important developments in Ukrainian media sector over last week: the Parliament rejected considering a draft law that expands authority of the National Council on TV and Radio in deprivation of licences, Firtash and Levochkin obtained a full package of stocks for leading Ukrainian TV channel Inter, pro-Russian authorities in Crimea increased pressure on journalsits and media freedoms at the peninsula. Please read more туцы in U-Media weekly briefer.

U-Media prepared overview of recent important news related to media development in Ukraine: National Council on TV and Radio wants to receive the authority to temporarily suspend (for 3 months) the license of broadcasters whose work threatens the national security, territorial integrity and the lives and safety of citizens; Ukrainian Parliament registered draftlaw on amendments to the law on TV and Radio; IMI fixed 6 cases of physical agression against journalists; the Ministry of Defense of Ukraine and Donetsk People's Republic (DNR) negotiated upon the journalists' work in Donbass area that is under the DNR control. Please read more news in weekly briefer >>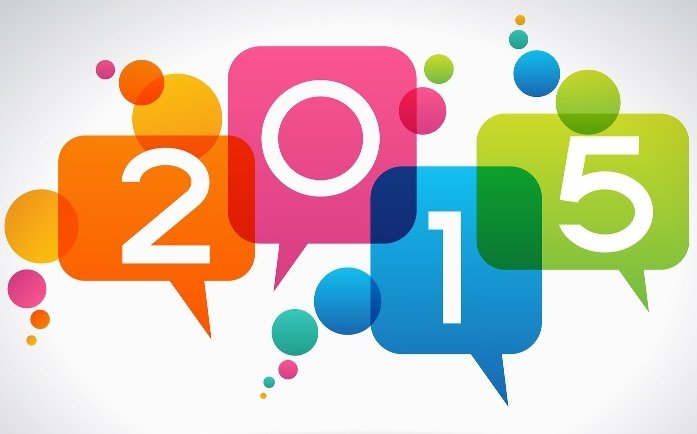 At the beginning of year 2015, the Parliament voted changes to the Law on Public Broadcasting, the monopoly digital TV signal provider Zeonbud decoded TV signal due to decision of National Council on TV and Radio, State Committee on TV and Radio publicized results of its monitoring of national and regional governement web-sites, Cabinet of Ministers decided to stop supporting Ukrainian newsroom of Euronews channel. Those and other news are described in the last weekly briefer of Ukrainian Media Project (U-Media).

Last week (December 18-24) media sector news of Ukraine: Anti-Monopoly Committee recognized the monopoly of digital TV signal provider Zeonbud, Crimean broadcaser Chernomorskaya TRC got back its arrested equipment from Crimean governors, suspecting NTN channel due to tax evasion, expansion of Ukrainian First National TV channel to Belarus, survey of media audience about media influence on political crises in Ukraine and other news.
Weekly overview of Ukrainian media sector news: Reporters without Borders found Ukraine as one of the most dangerous countries for journalsits, media NGOs in Ukraine and Russia urge the journalists of both countries to not burn the informational war, EU encourages the Ministry of Information to protect media freedom and produce high quality product for audience abroad. To subscribe for U-Media weekly briefers, please write us on umedia@internews.org.
Контакти: тел.: (044) 458-44-39 тел./факс: (044) 458-44-41 вул. Ризька, 15, Київ, 04112, e-mail:
Інформація
Переглядів: 595
Автор: rfgtw
Дата: 12-12-2014
12-12-2014
Ukrianian Media Sector News over week of December 4-10, 2014
Категорія: English » Media Updates
HOT MEDIA SECTOR NEWS
Media Environment during Conflict and When New Government Is in Place
Zurab Alasania Publicized Draft Decree about Ministry for Information Policy
December 10 – Director General of the National TV Company of Ukraine Mr. Zurab Alasania publicized on his Facebook page a draft decree about the Ministry for Information Policy. "I do not know if this document becomes an invention for the colleagues (since it has not been published yet) but I would be glad if it becomes useful for somebody. Because this version will be introduced at the Cabinet of Ministers for approval" – Mr. Alasania wrote. Earlier, the Minister of Information Policy Yuriy Stets' stated that his Ministry would be established only after the principles of its activities are considered by interested pubic organizations, lawyers, civil society reps, European partners and the Cabinet of Ministers of Ukraine, http://www.telekritika.ua/pravo/2014-12-10/101404
Journalists Protest against Establishment of Ministry of Information Policy
December 9 – Journalists in many regions of Ukraine protest against establishment of the Ministry of Information Policy. Protesting actions occurred in Kyiv and Kirovohrad. Journalists in Chernivtsi, Zaporizhzhia, Sumy, Lutsk, Kharkiv and Mykolaiv signed the group appeals. Ukrainian and international media organizations – Stop censorship!, Reporters without Borders, Committee for Journalists Protection and OSCE – also made statements against establishment of the Ministry of Information Policy, http://imi.org.ua/news/46843-ukrajinski-jurnalisti-ta-mijnarodni-organizatsiji-vistupayut-proti-minpropagandi-i-nastupu-na-svobodu-slova.html
1+1 International Now Licensed to Broadcast in Canada
December 9 – According to its press-service, international channel "1+1 International" received a license for broadcasting in Canada and now is preparing for launch in the national networks of paid TV. Producer general of "1+1 International" Mr. Vladyslav Svinchenko said: "One of the channels' strategic tasks for the current year was obtaining the license in Canada. A large Ukrainian community lives in Canada – around 4% of Canada's population are Ukrainians. Active Ukrainian speakers are 130 thousand only, but this is a big number anyway", http://interfax.com.ua/news/general/238775.html
Public Council Appeals to National Council: Zeonbud Disguises Its Commercials as Social Ads
December 9 – The Public Council of the National Television and Radio Broadcasting Council of Ukraine appealed to the National Council and other regulators in regard to the "impudent and unfair conduct" of the Zeonbud, Ltd. as an aerial digital network provider who circulates its commercials disguised as social advertising. The Public Council approved the appeal on December 3, 2014. "Since the Zeonbud entered a market, they pursue an aggressive policy of imposing their own rules on the market. Indeed, the Zeonbud initiated introducing the 2nd generation digital broadcasting standard and, later on, "in order to protect from low-quality receivers" the coding of a terrestrial signal has been launched that resulted in excessive costs on the part of citizens and the state budget. At the same time, the Zeonbud's fulfillment of its obligations remains on paper only", the statement said, http://www.telekritika.ua/rinok/2014-12-09/101335
Minister Arsen Avakov Declares Solving Journalist Veremiy Murder Case
December 8 –The Minister of the Internal Affairs of Ukraine, Mr. Arsen Avakov, declared solving a crime on the murder of the journalist, Mr. Vyacheslav Veremiy, which was committed during the Euromaidan. This information was released by the Espreso.TV reporter from the jointly held press conference of the Prosecutor General of Ukraine, Mr. Vitaliy Yarema, the Head of the Security Service of Ukraine, Mr. Valentyn Nalyvaychenko, and the Minister of the Internal Affairs of Ukraine, Mr. Arsen Avakov. Minister Avakov reported that "all defendants in Mr. Veremiy case were detained, including Mr. Krysin, a citizen who was filmed on a video beating Mr. Veremiy before a shoot". According to Mr. Avakov, the investigations of murders, which were committed on Maidan Nezalezhnosti and which results are demanded by the public, are in progress. Mr. Vyacheslav Veremiy, the "Vesti" journalist, was killed on February 19, 2014. He was attacked by 'titushkas' and he died in hospital afterwards, http://espreso.tv/news/2014/12/08/avakov_zayavyv_pro_rozkryttya_spravy_vbyvstva_veremiy
Ukrainian Media Holding (UMH) Stops Operations in Donbas
December 8 – The Ukrainian Media Holding (UMH) Publishing House officially announced that since 1 December 2014, it suspended the activity of the UMH Donetsk Branch and distribution of its publications in the Donetsk and Luhansk regions. That was reported by the UMH to Telekritika in response to a request for information. The response stated that they took a decision to close the branch in the city of Donetsk given the social, political, and economic situation in the Donetsk and Luhansk regions in order to protect the UMH employees' rights. The Ukrainian Media Holding stated that the reason to terminate its activities on the territory of the Donbas region is the Decree of the President of Ukraine № 875/2014 dated November 14, 2014. The Decree enacts the decision of the National Security and Defense Council of Ukraine "On Urgent Measures to Stabilize the Social and Economic Situation in the Donetsk and Luhansk Regions" that states on termination of the activity of the state-owned enterprises, institutions and organizations, their affiliates, representative offices on individual territories in the ATO areas in the Donetsk and Luhansk regions, and on the evacuation of the entities' employees, property and documentation. The UMH also briefed that according to the order №289 by the Donetsk Board of the "Ukrposhta" as of 12 August 2014, the post offices work has been suspended in the ATO area. Also, according to the Resolution №466 of the National Bank of Ukraine it was required to suspend financial transactions in above areas, http://www.telekritika.ua/rinok/2014-12-08/101308
Slowdown in Ukrainian Advertising Market Is Envisaged in Y'14 and Y'15
December 8 – The Publicis Group Ukraine Advertising and Communications Holding and the ZenithOptimedia Ukraine Media Agency, which belongs to the Holding, envisaged a slowdown in Ukrainian advertising market activity in 2015. According to their forecast, in 2015, the market will decline by 5%, while this year this number is 20%. According to the advertising experts' forecasts, the on-line media will remain the only media that will expand in Ukraine: the growth in 2015 will be the same as in 2014, i.e. by 10%, http://www.telekritika.ua/rinok/2014-12-08/101294
The Ministry of Information Policy Identifies Its Tasks
December 8 – Activists drew attention of the newly established Ministry of Information Policy to the fact that there are many Russian TV channels emerging in Ukrainian Internet space. According to the Ukrinform reporter, Mr. Pavlo Bilonozhko, who is one of the leaders of the Information Maidan and the head of the executive committee of the "Young Civil Servants Union" Youth Organization, worded that at his press conference held on December 8, 2014. Mr. Bilonozhko emphasized that "recently, Russian channels started emerging more often at Ukrainian sites that was not the case before. They [Russian channels] are switched off everywhere in accordance with the decisions taken at the state level, however, no one wants noticing Internet and YouTube, and nobody is working in this area." Therefore, the task of the Minister of Information Policy, as Mr. Bilonozhko said, will be to make up conclusions and submit proposals on whether the people responsible for that area meet their job requirements, http://www.ukrinform.ua/ukr/news/mininformpolitiki_vge_znayshli_pershe_zavdannya_1999481
Minister of Information: Ukrainian TV Channels Should Be Renewed In Occupied Territories
December 7 – The Minister for Information Policy of Ukraine Mr. Yuriy Stets informed that he has an intention to renew Ukrainian TV channels' broadcasting in the territories of Donbas which are not controlled by Ukrainian side. "Now it`s very important for people living in the temporary occupied territories to have a possibility to watch and hear the truth from Ukrainian media. We, together with our colleagues from the SBU, the National Guard and the Ministry of Defense, within 2-3 days will try to make a map of so called LND and DNR`s TV channels coverage and so called "white spots" where there is no Ukrainian media`s coverage" - Mr. Stets told to the "Inter" TV channel. According to Mr. Stets, within 1-2 weeks after creation of the appropriate map they will cover by signals both territories, temporarily occupied by troops unfriendly towards Ukraine, http://interfax.com.ua/news/general/238410.html
MP Mykola Tomenko: No Need in Ministry of Information
December 7 – Priority tasks in information policy do not require new specific state bodies in media sector, an MP Mr. Mykola Tomenko noted on his Facebook page. Instead, the State Committee on TV and Radio Broadcasting, the Ministry of Foreign Affairs, the National Television and Broadcasting Council, private and public media and all journalists themselves should execute their professional function. "There is a lack of coordination only" – Mr. Tomenko said. To his opinion, this function can be carried out by the Coordinating Council on information policy issues – for example, chaired by Mr. Yuriy Stets – which operates as a public institution with representatives of the authorized state and private institutions in media sector. According to Mr. Tomenko, "there is no need in a new Ministry of Information in principle", http://www.telekritika.ua/kontekst/2014-12-07/101280
President of Ukraine: Ministry of Information Should Repel External Informational Attacks
December 6 – President of Ukraine Petro Poroshenko does not believe that the newly-established Ministry of Information can become a ministry of censorship. "I think that it`s nonsense" – Mr. Poroshenko told journalists at the airdrome in Chuguev (Kharkiv region) on Saturday, December 6. According to the President, the main function of the Ministry of Information is to repel informational attacks against Ukraine from the enemy`s side. "I am confident that the war that is being waged now against Ukraine is waged at all fronts, including the informational one. The main function of this ministry, as I understand and as far as I was informed, is to conduct the external actions, stop attacks against Ukraine from the side of the aggressor. I`m confident that promotion of the truth about Ukraine in the world today is the main function not only for governmental ministry, this is the task for all of us", http://interfax.com.ua/news/political/238341.html
Media Legislation
Amendments to Law On Public Broadcasting
December 9 – The working group on developing amendments to the Law of Ukraine On Public Broadcasting proposed to clarify in the Law that public broadcasting company is created in the form of a public joint stock company, and 100% shares are owned by the state. The issue was discussed at the first meeting of the Parliamentary Committee on Freedom of Speech and Information, now chaired by Ms. Victoria Syumar. The lawyers of the Media Law Institute, the State Committee for TV and Radio, the Institute for Mass Information and the National Council on TV and Radio developed a draft law on amendments and introduced it to the working group. The following amendments to the law are proposed:

State TV-Radio Company "World Service", Ukrainian Television and Radio Broadcasting is to be excluded from the Law;

Novhorod-Siversk and Kryvy Rih Regional State Regional Companies companies are to be added to the Law;

Public television is to broadcast "at least at two national channels" (the current legislation says "at two");

The Supervisory Board will consist of 15 members (the current legislation doesn't provide any specific number);

Any civil society organization will be allowed to participate in the conferences to select the Supervisory Board members (the current legislation envisions that only all-Ukrainian organizations can participate), http://stv.mediasapiens.ua/material/36195
Parliamentary Committee for Freedom of Speech Announces Priorities
December 7 – New Chair of the Parliamentary Committee for Freedom of Speech and Information Ms. Victoria Syumar, in her interview to Telekritika, said that the key priorities for the Committee will be amendments to the Law On Public Service Broadcasting and development of the Law on Broadcasting Abroad. "Urgent tasks related to information war are in front of us. For now I do not have a clear idea how to fulfill that task before the new state budget is approved, but we will try to. Maximum transparency of the state finance is one of the priorities, as well as digital broadcasting, reforming print state and communal media. Also, there are a lot of initiatives in the information security sector, in particular concerning Russian information product. However, this issue will need additional regulations", http://www.telekritika.ua/kontekst/2014-12-07/101281
December 5 – The Parliamentary Committee for Freedom of Speech and Information voted that the National Expert Commission on Public Ethics has to be eliminated, http://www.telekritika.ua/pravo/2014-12-05/101241.
U-MEDIA PARTNERS' ACTIVITIES
709 Cases of Violations of Journalists' Rights for March – November 2014
December 5 – Institute of Mass Information (IMI) presented the results of monitoring of journalists' rights violations - "Barometer" - for the latest nine months (March-November 2014). 709 violations of journalists' rights were found: 194 - in Donetsk region and 89 – in Luhansk region. IMI experts recorded 132 cases of physical attacks, 128 cases of censorship, 115 cases of violations of labor rights, 75 cases of kidnappings or unlawful detentions of journalists, 70 cases of threats and intimidations, and 59 cases of attacks on media offices. Six journalists were killed in the war zone during this period, http://bit.ly/1G9pfUJ.
6th International Investigative Journalism Conference
December 5-6 – Regional Press Development Institute (RPDI) organized the 6th International Annual Investigative Journalism Conference for 150 participants from different regions. Speakers from the US, Sweden, Bosnia and Herzegovina, Russia and Ukraine shared their best practices in the journalism security and digital investigative reporting. Two-day conference focused on physical, digital, legal and psychological security, as well as on hands-on training in using info-graphics and other web-technologies in representing data in the more visual way. Internews Operational Director Mark Jardina conducted 3-hour training on physical security in war and conflicts zones. The presentations and videos will be later available at RPDI website, http://on.fb.me/1sf8grG.

December 8 – Lviv Press club (LPC) conducted an online video bridge between Lviv and Kharkiv. The speakers discussed possible scenarios of the Russian aggression and how to prevent them on local levels. Among the speakers - local authorities, military officers, workers of the Security Office and psychologists, http://bit.ly/1GinTFa.
Upcoming Events
December 11 – Pylyp Orlyk Institute for Democracy (POID) will conduct a regional roundtable in Lutsk to discuss the issue of regional media content. The POID will publicize its findings from monitoring of the regional print and online media within the elections period and will look for response from the regional journalists about their vision of media's responsibility.

December 12, Lviv – Institute for Mass Information director Ms. O. Romanyuk will deliver an open lecture for journalism students of Ukrainian Catholic University about the importance of freedom of speech and troubles that Ukrainian journalism faces in 2014-2015.

December 15-17, Kyiv - Regional Press Development Institute (RPDI) will deliver a 3-day workshop "Effective tools for access to information and defense of journalists' rights" for a group of 20 journalists.

December 16 - Institute for Mass Information will present the PressWatcher project to participants of 4-day training on journalism security delivered by the Council of Europe.

December 17 – Lviv Press Club will hold a workshop for the journalists engaging military experts and psychologists to teach specifics in covering a military conflict with no damage to state security; the journalists will also meet with a psychologist to get prepared for work in war zone.