Схожі новини

Institute of Mass Information published its monitoring of journalists' right for the first half of 2015. Physical aggression against journalists in Ukraine started to decrease: for the first half of 2015 IMI experts registered 23 assaults against journalists in Ukraine, which is almost 11 times less than in the same period of 2014 (249 assaults), and by 1.5 times less than in the second half of 2014 (37 assaults).

For you attention, the recent weekly briefer for Ukrainian media sector developments over period of June 25 - July 1, 2015. You may subscribe for weekly briefers by sending request to umedia@internews.org.

U-Media gathered the most important news over week April 9-15, 2015 that influenced the media development and freedom of speech in Ukraine. If you want to receive the weekly updadtes regularly, please send us email to umedia@internews.org with the request to be subscribed.

Internews office in Ukraine briefed the most important developments in Ukrainian media sector over last week: the Parliament rejected considering a draft law that expands authority of the National Council on TV and Radio in deprivation of licences, Firtash and Levochkin obtained a full package of stocks for leading Ukrainian TV channel Inter, pro-Russian authorities in Crimea increased pressure on journalsits and media freedoms at the peninsula. Please read more туцы in U-Media weekly briefer.

U-Media prepared overview of recent important news related to media development in Ukraine: National Council on TV and Radio wants to receive the authority to temporarily suspend (for 3 months) the license of broadcasters whose work threatens the national security, territorial integrity and the lives and safety of citizens; Ukrainian Parliament registered draftlaw on amendments to the law on TV and Radio; IMI fixed 6 cases of physical agression against journalists; the Ministry of Defense of Ukraine and Donetsk People's Republic (DNR) negotiated upon the journalists' work in Donbass area that is under the DNR control. Please read more news in weekly briefer >>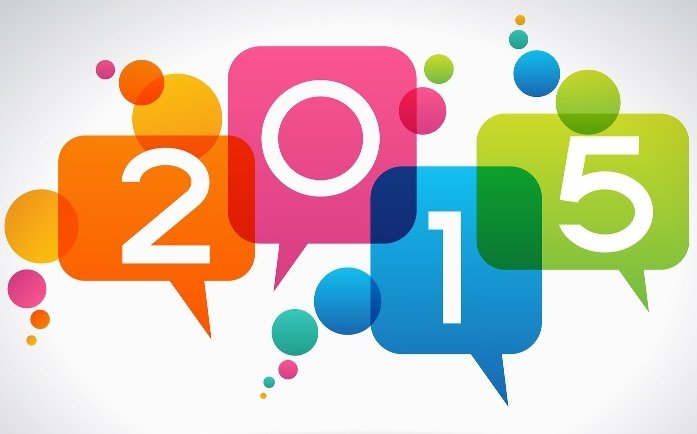 At the beginning of year 2015, the Parliament voted changes to the Law on Public Broadcasting, the monopoly digital TV signal provider Zeonbud decoded TV signal due to decision of National Council on TV and Radio, State Committee on TV and Radio publicized results of its monitoring of national and regional governement web-sites, Cabinet of Ministers decided to stop supporting Ukrainian newsroom of Euronews channel. Those and other news are described in the last weekly briefer of Ukrainian Media Project (U-Media).

Last week (December 18-24) media sector news of Ukraine: Anti-Monopoly Committee recognized the monopoly of digital TV signal provider Zeonbud, Crimean broadcaser Chernomorskaya TRC got back its arrested equipment from Crimean governors, suspecting NTN channel due to tax evasion, expansion of Ukrainian First National TV channel to Belarus, survey of media audience about media influence on political crises in Ukraine and other news.
Weekly overview of Ukrainian media sector news: Reporters without Borders found Ukraine as one of the most dangerous countries for journalsits, media NGOs in Ukraine and Russia urge the journalists of both countries to not burn the informational war, EU encourages the Ministry of Information to protect media freedom and produce high quality product for audience abroad. To subscribe for U-Media weekly briefers, please write us on umedia@internews.org.
Контакти: тел.: (044) 458-44-39 тел./факс: (044) 458-44-41 вул. Ризька, 15, Київ, 04112, e-mail:
Інформація
Переглядів: 770
Автор: rfgtw
Дата: 4-12-2014
4-12-2014
Ukraine Media Sector News over week of November 27 - December 3, 2014
Категорія: English » Media Updates
HOT MEDIA SECTOR NEWS
Media Environment during Conflict and in Post-Elections Period
Missing Donetsk Journalist is Suspect in Establishing Terrorist Groups
December 2 – The Investigation Department of the Security Service of Ukraine (SSU) Agency in Poltava region performed a pre-trial investigation in the criminal proceedings on suspicion of Mr. Yevhen Frolenko, a journalist of the "Limanskaya Storona (Liman's Land)" newspaper and the "Nash Liman (Our Liman)" website administrator, as to committing a crime under Part 1 of the Criminal Code of Ukraine, Article.258-3 (establishing a terrorist group or a terrorist organization). That was stated in the reply of Mr. Tarnavsky, Deputy Chief of the SSU's Antiterrorist Center, towards the Institute of Mass Information's request re the ascertainment of disappearance, detention or availability of information on Mr. Yevhen Frolenko's location. On 15 November 2014, according to the decision by the Oktiabrskiy District Court of the city of Poltava, a preventive detention was applied to a suspect Mr. Frolenko in the manner prescribed by Chapter 18 of the Criminal Code of Ukraine. The reply also stated the following: "We inform that according to the data, which are included into the Pre-trial Investigations Unified Register by the Investigation Department of the SSU Agency in Poltava region, a pre-trial investigation №2201417000000107 in criminal proceedings on suspicion of Mr. Frolenko, a Ukrainian citizen, born on 9 September 1978, in committing a crime under Part 1 of the Criminal Code of Ukraine, Article.258-3, is performed". Earlier, the IMI reported that on 8 November 2014, Mr. Yevhen Frolenko was kidnapped by a group of unidentified armed men. On his web-site, Mr. Frolenko wrote about the pro-Russian rallies that took place in Donetsk region. Among Mr. Frolenko's recent reports released at the on-line media, there was one dated May 7, 2014 on the events that took place in the city of Krasnyi Liman where the journalist described the life of the residents under the self-proclaimed DNR whom he referred as 'militias'", http://imi.org.ua/news/46746-znikliy-jurnalist-evgen-frolenko-trimaetsya-pid-vartoyu-u-zvyazku-z-pidozroyu-u-stvorenni-teroristichnoji-grupi.html.
ATO Press Center: Military Escort for Journalists Can Be Waived
December 2 – According to the ATO Press Center's statement in Facebook, launching the procedure of escorting journalists by military men while the journalists' performing their editorial tasks in the ATO area is a temporary measure that can be changed at any time. The ATO Press Center briefed: "Attention Media Representatives! The ATO Press Center informs that escorting journalists in the war zone is a temporary measure. It is not envisaged to ban journalists to perform their jobs in the ATO area. The potential work will be planned to adjust editorial tasks to the operational scenario. This temporary measure will help coordinate passing block posts by media people with no 'traditional' delays. We hope for understanding and due cooperation." At the same time, the ATO Spokesman, Mr. Oleksiy Dmytrashkivsky, stated in his telephone commenting to the "Public TV" that the concept on escorting journalists by military men may be waived in the near future. He said he plans to recommend the authorities to cancel such a rule, though he emphasized that the idea was intended to protect media people and provide no limitations to their work. Prior to that, on 1 December 2014, the ATO Press Center stated that journalists will not be allowed to enter the war zone without military escort, http://www.telekritika.ua/profesija/2014-12-02/101040
Mustafa Nayem: Media Organizations Oppose Establishment of Ministry of Information
December 2 – According to the statement that Mr. Mustafa Nayem, a former journalist and a present MP, the Petro Poroshenko's Bloc (PPB), made in his Facebook, a decision to create the new Ministry of Information Policy that may be chaired by Mr. Yuriy Stets was taken at the PPB faction meeting on 1 December 2014 with no preliminary consideration of the documents on the Ministry's goals and responsibilities. Mr. Mustafa Nayem reported: "As for the Ministry of Information Policy: today, we have twice discussed this issue at a meeting of the faction – first, during Mr. Yuriy Stets' report and later on with the President Poroshenko participating. I had a chance to put my questions, and I expressed my concerns and suggested that this initiative will be opposed by many media organizations and journalists, and requested to elaborate on three questions only: the Ministry regulations, its functions statement and the budget", http://www.telekritika.ua/kontekst/2014-12-02/101039
Media Trade Union Protects Employees' Rights of State TV Channels while Public Broadcasting is Being Established
December 1 – As reported by the Independent Media Trade Union of Ukraine (IMTUU), the IMTUU welcomed the idea to establish Public Broadcasting because that will contribute to the development of freedom of speech in Ukraine, and, hence, democratic changes. At the same time, the IMTUU will protect the rights of its members who work for the state-owned TV and Radio Companies (TRCs) that serve as a foundation for the future National Public Broadcasting Company. "The IMTUU is willing to actively participate in establishing public broadcasting and to make its best to implement this idea. However, the Media Trade Union draw the attention of the entire media community of Ukraine towards the draft resolution "On Establishing the Ukraine's National Public Television and Radio Organization", which is available at the Cabinet of Ministers' web-site and which, though not published but approved by the Government, is contrary to the Law "On Public Television and Radio of Ukraine", the IMTUU stated. According to the IMTUU, the liquidation is a way that conflicts with the law, which deals with the reorganization, http://stv.mediasapiens.ua/material/36182
Zurab Alasania Prognoses Establishment of Public Broadcasting No Earlier Than August 2015
December 2 – Director General of the National TV Company Zurab Alasania, in his interview to Telekritika, said that no one from the state institutions purposely blocked establishment of the public broadcasting, however neglecting was available. Mr. Alasania's prognosis is that the National Broadcaster will be created no earlier than August 2015. Currently, the efforts are being done in several directions: the National TV Company working group is developing proposals for the structure, programming, branding, etc.; the State TV & Radio Committee is preparing the Cabinet of Minister's decree and the transitional calendar plan, establishing a liquidation commission, conducting an audit, etc.; the National Council is organizing 9 conferences of NGOs for selection of the Advisory Board members; the Parliament is amending the Law on Public Service Broadcasting and several other Laws, as well as selecting its members of the Advisory Board. Mr. Alasania said: "Sometimes I have doubts if that (public broadcasting) is needed at this time. The state still does not have information strategy. The authorities want to fill out this gap with the state broadcasting, as it was during all years of Ukraine's independence. Somebody says that we are saving the country and we should wait for another year. But this is not a strategy and will not save the country. I think that if the state broadcasting remains for another year, at least on a regional level, then it will be forever. Because I see how the country goes into reaction and this is painful", http://stv.mediasapiens.ua/material/36184
Ukrainian Radio Launched "Donbas.UA"
November 30 – Special project "Donbas.UA" started on the First Channel of Ukrainian Radio (Sundays, 12:10). According to one of the anchors Mr. Khorkin, "Donbas.UA is a program about important, actual and resonance topics, Donbas events including ATO, internally displaced persons, and the citizens who stayed in the occupied areas of Donetsk and Luhansk regions. The project is supposed to be a stage for discussion of important topics related to the "hot point" on the Europe's map – Ukrainian Donbas", http://www.telekritika.ua/rinok/2014-12-01/101011
Media Legislation
Draft Law On Reform of State Print Media Registered
December 1 – Mr. Mykola Tomenko, MP from Poroshenko's Block and Mr. Oleksandr Abdullin (Bat'kivshchyna) registered a draft Law #1123 "On the Reform of State Print Media" that defines the mechanism of reforming print media founded by the national and local governments. According to Mr. Tomenko, the submitted draft almost entirely copied the bill on reforming the print media that was submitted for the second reading at the Parliament in April 2014. A change was made to the article about keeping the language of the media and its content focus, http://www.telekritika.ua/pravo/2014-12-01/101009.
SWOT Analysis of Public Broadcaster's Form of Legal Entity
November 27 – Media Law Institute (MLI) at the public TV working group meeting presented a SWOT analysis "Public Service Broadcasting: a Form of Legal Entity". Ihor Rozkladay, MLI lawyer, analyzed the strengths and weaknesses of such forms as a public corporation, state enterprise or governmental agency, and opportunities and threats during the formation of the future National Public Broadcaster under each type of the organizational forms. According to the lawyer, the priorities are: to minimize government's intervention on the economic level, protect the assets from the raiders' attacks, protect the broadcaster from the "instructions from above", to provide an independent external control, to ensure transparency and accountability to the citizens, http://stv.mediasapiens.ua/material/36180.
December 2 - According to Ukrainska Pravda (Ukrainian truth) an MP from Petro Poroshenko`s Bloc Mr. Yuriy Stets stated that a new Ministry for informational policy issues, which is initiated by him, cannot be established on the basis of the State TV and Radio Committee, because this Committee "loses its functions after the Law On Public Broadcasting comes into action". Answering journalists` questions about a possibility to create the Ministry for informational policy issues on the basis of the reformed State TV and Radio Committee, Mr. Stets told that the Committee cannot be reformed because this agency must stop its operation due to implementation of the Law On Public Broadcasting starting from January 1, 2015, http://www.telekritika.ua/pravo/2014-12-02/101064
December 1 – According to "Novoe Vremya" (New time) an MP from Petro Poroshenko`s Bloc Mr. Yuriy Stets stated that it`s too early to talk about establishing of so called "informational ministry" at the Cabinet of the Ministers and he confirmed that his parliamentary faction did not discuss this question yet. Mr. Yuriy Stets also did not manage to name possible terms for the beginning of this discussion by Petro Poroshenko`s Bloc. "This will be done within the discussion of all nominees for Ministers' positions. When – I can`t tell" – Mr. Stets told. At the same time, he confirmed that he didn`t mind to take the position of the Minister for informational policy – "only after the discussion inside of the faction and the coalition and if the strategy is accepted", http://www.telekritika.ua/kontekst/2014-12-01/101033.
"Stop censorship!" is Against Ministry of Information
December 1 – The journalists` movement "Stop censorship!" categorically deprecate the intentions to establish the Ministry for informational policy. The movement publicized this statement on December 1. To "Stop censorship!" members` opinion, there are enough bureaucratic institutions in Ukraine that have fully-fledge resources to fight against Russian`s propaganda. The members of the movement also say about illegitimacy of the ATO press-center`s initiative to impose additional limitations on the journalists working in the conflict zone, http://www.telekritika.ua/news_cenzura/2014-12-01/101029.
U-MEDIA PARTNERS' ACTIVITIES
December 2 – Institute of Mass Information informed about seven cases of violations against journalists over one week November 22-29; five of them were physical aggression against journalists: four journalists were turned out from the governments' meetings, an editor of Chernivtsi newspaper was robbed at his workplace. Ternopil web-media "Doba" (24 hours) experienced the hacker's attack and, as a result, lost the access to the portal. Lastly, the General Prosecutor's Office refused to provide information about prosecutors who used to serve in the East of Ukraine within the "prosecutors' battalion" that was recently announced by the General Prosecutor Vitaliy Yarema, http://www.telekritika.ua/profesija/2014-12-02/101075.
December 2 – Internews Ukraine (IUA) announced the 5th wave of the Small Grants Program for media from the Southern and Eastern regions of Ukraine. The priority topics for content production are: challenges for the new Cabinet of Ministers of Ukraine; priority reforms for Ukraine; role of civil society and media in promoting reforms and government's transparency, regional development and Russian information war against Ukraine. Regional media outlets can obtain small grants for production of any type of media content if they guarantee publicizing the stories. Applications are due by December 5, 2014, http://internews.ua/2014/12/small-grants-v/.
November 30 - Vladometr Project issued its 20th video program "Ne-Standard" (Non-standard) covering fake news in Russian media and how Ukrainian media observes professional journalism standards. In particular, the last program reported about jeansa by the Charity Foundation of Rinat Akhmetov on Inter channel, and a story about the anniversary of the Euro-maidan protests in Kyiv by Russian Pervy Kanal (First Channel), https://www.youtube.com/watch?v=Uvka3DRsm24. The video program is broadcast weekly at Hromadke.TV and is available on Youtube channel, https://www.youtube.com/channel/UCzCmzuyEvo9QKNqx2UWPVwg.
November 28 – Pylyp Orlyk Institute for Democracy (POID) held a roundtable discussion "Odesa Media before and after Elections: Paid Journalism and Journalism Standards" in Odesa. POID expert Ms. Svitlana Yeremenko, Editor-in-Chief of "Istoricheskaya Pravda" (Historic Truth) Vakhtang Kipiani and local media expert and journalism professor of Odesa National University Natalia Ivanova raised the issue of journalism quality in regional media. Odesa media placed 32% of biased stories in September and 43% in October before the elections with the leading roles of "Kurier Nedeli" (Weekly Courier), "Timer", "Trasa E95", and Dumskaya. Mr. Kipiani emphasized that free media are possible in free society, and de-oligarchization of Ukrainian media, https://www.youtube.com/watch?v=YPvmg2-X69Y.
November 29-30 - Internews Ukraine (IUA) held its last fifth training "Peculiarities of New Parliament: Challenges and Expectations". 70 journalists from all regions of Ukraine learnt about ways how journalists can demand accountability from MPs. Training discussed first steps of the new Parliament towards implementation of the EU-Ukraine Association Agreement, cooperation between the Parliament and civil society/civic experts, and the issues of covering the Parliament's activities by regional media. Specifics in covering sociological surveys were also discussed. The former member of the Parliament Mr. Andriy Shevchenko, the anchor of the ICTV talk-show "Svoboda Slova" (freedom of speech) Mr. Andriy Kulikov, and a sociologist from "Razumkov Center" Mr. Andriy Bychenko were the speakers, http://internews.ua/2014/11/features-of-the-new-parliament.
November 28 – A draft Law #1030 that will open the list of MP's assistants (the lists should be publicized) was registered at the Parliament. Media Law Institute (MLI) has been requiring, in particular through the courts, to publish the lists of MPs' assistants and their salaries (paid from the state budget) since 2011. However, this information is still confidential for the citizens, http://medialaw.kiev.ua/news/media/2802/.
November 27 – Media organizations appealed to the newly elected Parliament to pay special attention to the citizens' rights to receive information and to ensure freedom of speech. Media experts reminded that the Coalition Agreement defined the key areas in media that have to be reformed. Telekritika and Institute of Mass Information consider that primary tasks in media sector are: launch of public broadcasting; print media de-statization; de-monopolization and transparency of media market; and liquidation of the National Commission for Public Moral, http://bit.ly/1FKtW74.
November 25 - Institute of Mass Information (ІМІ) organized a workshop for journalists on personal safety issues. IMI's safety expert, the first aid specialist, a psychologist and a lawyer shared how to get better prepared for working in the ATO zone. The participants received handouts with useful information, http://bit.ly/1riaiwA.