Схожі новини

Internews' annual media consumption survey shows a dramatic drop in Ukrainians' use of Russian media. The survey shows that Russian TV viewership shrank to 8% from 27% in 2014, and Russian internet use slid to 27% in 2015 from 44% in 2014. While lower consumption rates for Russian TV might be partially explained by the Ukrainian government's initiative to ban transmissions of Russian TV signals within the country, internet access has not been restricted.

Internews commissioned a qualitative research on implementation of media literacy course in secondary schools of Ukraine. The study held in March-April 2015, aimed surveying teachers and students at root level to understand barriers and prospective in applying media literacy course at practice.
Conducted in cooperation with European Research Association (ERA), the research revealed that media education in secondary schools is implemented through successful combination of efforts of Academy of Ukrainian Press that trained OIPE coordinators/teachers at its schools and the Institute for Social and Political Psychology of National Academy for Pedagogical Sciences that developed the national experiment for 80 schools of 10 oblasts of Ukraine.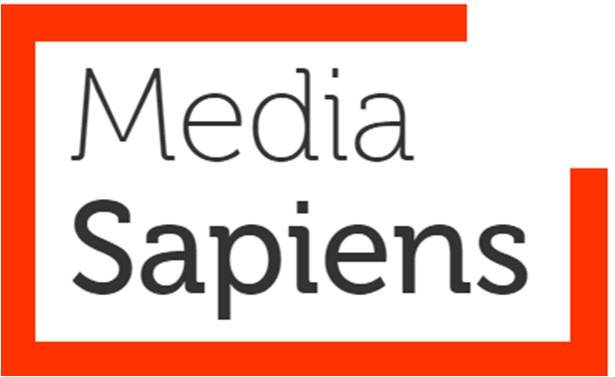 Telekritia published English translation of its survey of media consumers in eastern and southern regions of Ukraine. The survey conducted by Kyiv International Institute of Sociology (KIIS) aimed analyzing an influence of Russian propaganda on eastern regions of Ukraine including occupied areas. Researchers also asked about people's perception of political situation in Ukraine. The Telekritika/KIIS survey was supported by the Department for Rights and Labour (DRL) of US Department of State through Internews Network.

Internews published needs assessment report "UNDERSTANDING INFORMATION AND COMMUNICATION NEEDS AMONG IDPs IN EASTERN UKRAINE that resulted from the 2-week trip of Internews Senior Humanitarian Advisor Jacobo Quintanilla and Internews Ukraine project manager Vitali Moroz to the East of Ukraine. From January 20-30, 2015, an Internews assessment team carried out a rapid assessment with displaced populations and host communities in eastern Ukraine to understand their information needs and access to communication channels.

August 2014 - Internews publisized an online survey of Ukrainian journalists to study journalists' conception of standards of journalism, interaction with media audience, journalists' perception of condition of freedom of speech, external and internal factors, that have an influence on quality of journalists' work and implementation of their role in society, including labor relations, level of job compensation, ethical principles of journalism, level of journalists' professional knowledge and knowledge of media legislation concerning access to public information, defamation, handling with personal data etc.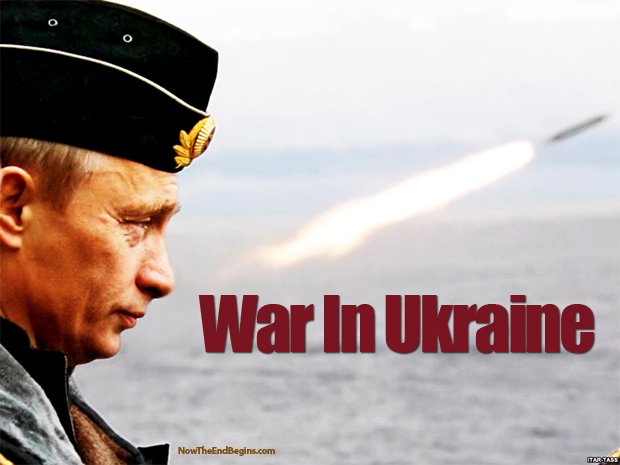 MediaSapiens translated analytical overview about Russian media coverage of war conflict in Eastern Ukraine. Read about lie and falsifications in Russian news spread through TV channels and online media. Photo credit: http://www.nowtheendbegins.com

New research reveals that a clear majority of Ukrainians in Donetsk oblast (region) are watching both Ukrainian and Russian TV news, although trust levels of the population in Ukrainian TV is low. . Around the rest of the country, people prefer to get their news from Ukrainian TV channels. The survey in 10 regions of Ukraine was commissioned by Internews and conducted from April to June 2014 by marketing and research firm InMind for the USAID-funded Ukraine Media Project (U-Media).

The Internews is seeking a Content Analysis Expert /Expert Group to assist in implementation of a three-year project Strengthening Investigative Reporting in Ukraine (SIRU). The Content Analysis Expert /Expert Group will analyze the quality of investigative reports produced by Internews implementing partners and provide recommendations on quality improvement.
Контакти: тел.: (044) 458-44-39 тел./факс: (044) 458-44-41 вул. Ризька, 15, Київ, 04112, e-mail:
У-Медіа » English » Media Research » Online Survey of Ukrainian Journalists in 2014 showed less censorship but still high influence of authorities on the content
Інформація
Переглядів: 791
Автор: rfgtw
Дата: 11-12-2014
11-12-2014
Online Survey of Ukrainian Journalists in 2014 showed less censorship but still high influence of authorities on the content
Категорія: English » Media Research
The survey 2014 included 300 respondents — journalists.
Method: Online poll
Geography: All Ukraine
Fieldwork: May – July 2014
The survey results were compared to the similar survey held in 2012. The respondents disagregation by the type of media was the following:
Wave 1,

December 2012

Wave 2,

July 2014

Regional media

76%

73%

Nationwide media

24%

27%

Press

49%

44%

Web-based

34%

36%

Television

14%

17%

Radio

3%

3%

Reporter/Journalist/Freelancer

42%

40%

Editor/Editor and reporter/Journalist

49%

53%

Executive editor

3%

3%

Columnist / Blogger

1%

1%
Key findings:
ROLE OF JOURNALISM IN SOCIETY AND ITS STANDARDS
Journalists inform the society. In comparison with 2012 there is no significant changing in journalists' perception of their role in society. Same as before, Ukrainian journalists consider their role in society mainly from the point of view of presentation of the information. Proactive social functions (control of the authorities, forming of public opinion, society improvement) are rather not typical, furthermore, the index of interpretation of journalists' role as a force forming public opinion has decreased since 2012 (from 23% to 15%).
Key standard of journalism – reliability of provided information (82%). Also journalists point out at importance of objectivity (69%) and truth (66%) of the provided information. Not more than 40% of journalists are ready to comply with every standard from the rest standards of journalism (such as independence, responsibility, impartiality etc.) in any circumstances. Notable is that independence is significantly more important for nationwide media journalists than for regional ones (44% vs. 29%).
Journalists are aware of ethics code. Number of journalists familiar with ethics code has increased from 2012 to 2014 (from 73% up to 80%). Nevertheless, share of editorials accepting ethics code of journalism is still low (38%).
Journalists conduct study of their audience' s opinion. Share of media studying their audience remains stably high. Same as in 2012, nationwide media order surveys for receiving feedback from their audience more often than regional media (25% vs. 8%). At the same time, regional media use readers' responses for studying audience oftener than nationwide media (80% vs. 64%). Share of media considering only the interest of their audience in functioning of editorial has decreased from 2012 to 2014 (from 24% to 16%). Transition occurs into segment that considers audience' s interests «when possible» (72%). Share of media, that do not consider interest of their audience, and are only guided by editorial policy, remains stably low (8%) .

MEDIA OWNERS
Media owners have influence on editorial policy. Journalists are well aware of the owner of their media, this awareness has increased from 2012 up to 95% (from 88%). Level of the owners' influence on editorial policy is rather high (53% of respondents noticed that owner anyway has one). The major influence of the media owners is implemented by selection of publication topics and putting necessary emphases.
CENSORSHIP
Texts are edited and сut rarer. Quantity of journalists facing censorship for «editor' s peace of mind» has decreased from 2012 to 2014 (from 44% to 26%). There is a decrease of not only a number of journalists facing censorship, but also of total «amount» of censorship. Share of sporadic censorial prohibitions has increased from 33% to 44%; on the contrary, share of mass censorial prohibitions has decreased from 13% to 8%.
Materials are rejected rarer too. Share of journalists who never faced rejection of material has increased from 2012 to 2014 (from 30% to 42%). Even among journalists who have faced rejection there is a trend of decrease of frequency of such situations. Such cases are rather sporadic now.
Limitation in selection of topics becomes rarer. Number of journalists facing limitations from management in selection of topics has decreased from 2012 to 2014 (from 67% to 56%). There are more prohibitions towards certain topics (from 33% to 48%), critics towards concrete personalities (from 8% to 14%) in structure of limitations; also, amount of overall prohibitions, such as requirement to adhere editorial policy, has decreased (from 33% to 24%).
Influence of the authorities remains high. There is no significant dynamics in extent of authorities' influence on editorial policy. Same as before, every second journalist has faced or heard about such influence. But there is a new emphasis in authorities' directions: share of prohibitions of concrete subjects or persons for materials has significantly increased (from 14% to 36%).
LABOR RELATIONS
Majority of journalists are officially employed. The structure of labor relations of journalists and media has not changed from 2012 to 2014. Mostly, labor relations are official – full employment (62%) or freelance (23%). Share of journalists getting fixed salary has increased from 54% to 64% (with maintaining other types of payment, such as honorarium for a number of materials or bonuses, incentives, benefits, etc.).
Share of «envelope» wages is high. Improvement towards a part of official payment for journalists' work has not occurred from 2012 to 2014 – it is further slightly more than a half of employees (55%). Practice with larger share of unofficial payments (6%) is still dominating among mixed types of payments (17%). Average monthly income of Ukrainian journalist varies between 2000-4000 UAH. Almost one third (27%) of journalists gets salary lower than 2000 UAH per month. Incomes of nationwide media journalists are significantly higher than regional journalists' ones.
PROTECTION OF THE JOURNALISTS
Perception of the social protection is low. Level of social protection has decreased from 2012 to 2014 б according to journalists' estimates. More journalists feel no social protection (46% vs. 39% in 2012).
Number of violations of labor rights remains high. A half of journalists have faced violations of their labor rights. These violations mostly refer to organization of the working process (working day duration, getting a vacation, etc.) and financial duties of the employer (untimely payments of salary, etc.). Notable is that there is a decreased number of vacations shortened or rejected (from 31% to 23%) among the key violations, but there is a growth of offenses against journalists (from 9% to 16%).
EDUCATION
Journalists need trainings. Journalists' need in trainings has not significantly changed from 2012 to 2014: every second journalist announces this need. Appropriate format of conducting – Kyiv (62%) or native city (60%). Range of needs of receiving new knowledge is wide, one of the most demanded topics is «Promotion of new media, use of social networks, monetization of web sites» (64%). At the same time, journalists/their editorial are not ready to pay for education. The maximum they could afford is payment for transfer and food.
PAID PUBLICATIONS/ HIDDEN ADVERTISEMENT (JEANSA)
Journalists have tolerate attitude towards paid publications. Journalists' attitude towards paid publications may be characterized as neutral-negative, but there are slightly more negative rates in comparison with 2012 (55% vs. 51%). Negative attitude is often based on belief that «jeansa» deteriorates the editorial' s image, and rarely is argued by a principal position concerning inadmissibility of deceiving audience. Nevertheless, despite an accusing position in this issue, more than a half of journalists has an experience of preparation of paid publications (54%). Furthermore, share of journalists having «such experience» has increased among nationwide media from 2012 to 2014 (from 41% to 53%).
Frequency of «ordering» publications has decreased. Despite common practice of paid publications' extension, frequency of preparing such articles has decreased from 2012 to 2014. Earlier share of monthly orders amounted 33%, now it is thrice lower – 10%. According to journalists' estimates, share of «jeansa» in Ukrainian media on the average amounts 38% vs. 45% in 2012. Same as before, paid publications are being done by editorial commitment, personal orders occur rarer. The main topics of paid publications concern politics (76%), rarer business (35%).
LEGAL LITERACY
Journalists spontaneously name 2 laws familiar to them – on information, and on printed media. Same as before, spontaneous awareness of laws is low – on the average each journalist only names 3 acts.
Awareness of the Ukrainian laws «Information Act of Ukraine» and «Access to Public Information Act of Ukraine» has increased since 2012 – from 85% to 90% and from 83% to 89%, respectively.
Journalists consider Constitution of Ukraine as the main act protecting human rights and dignity. From 2012 to 2014 has increased the number of journalists who correctly consider Civil Code as one of the acts protecting human honor and dignity (41% vs. 30% in 2012).
There is no significant dynamics in awareness of responsibility for violations. Journalists are poorly aware of responsibility for the placement of paid publications: only 8% of journalists know that there is a civil responsibility for placing such materials.
FULL REPORT might be downloaded here http://www.slideshare.net/umedia/the-survey-of-ukrainian-journalists-2014-internews