Схожі новини

The Internews is seeking a Content Analysis Expert /Expert Group to assist in implementation of a three-year project Strengthening Investigative Reporting in Ukraine (SIRU). The Content Analysis Expert /Expert Group will analyze the quality of investigative reports produced by Internews implementing partners and provide recommendations on quality improvement.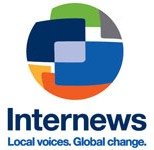 U-Media Weekly briefer provides regular updates on key developments in Ukrainian media sector and the project partners activities. Please read the recent weekly briefer covering period of June 05-11, 2014. For more information please contact U-Media office on [email protected].

The Academy of Ukrainian Press presented findings of the content analysis survey held in collaboration with the researchers of the Institute of Sociology (the National Academy of Sciences of Ukraine) and the School of Sociology, T. Shevchenko Kyiv National University. The survey's scope included 4 regions of Ukraine (Lviv, Odesa, Donetsk and Sumy oblasts): two top print publications and one on-line publication in each region as well as 4 national popular on-line media outlets.

December 23 - the Academy of Ukrainian Press (AUP) held a presentation of its content analysis of TV news at eight national TV channels held over first week of December 2013. The content analysis showed significant prevalence of Prime Minister of Ukraine in direct speech - 20% of all direct speech over the week belogned to Mr. Mykola Azarov.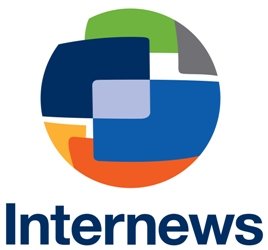 Internews condemns the attacks directed at journalists attempting to report on the Euromaidan protests in Kyiv, Ukraine. According to local media organizations, 50 journalists and media workers have been injured since the protests began in response to the Ukrainian government's decision not to sign Ukraine's association agreement with the European Union in Vilnius, Lithuania on November 29.

Academy of Ukrainian Press presented findigns of its media monitoring of TV news on national channels in September 2013. The monitoirng fixed the substantial prevalence of pro-government coalition in TV news: the Party of Regions was mentioned 2.8 times more and the direct speech of the Party' representatives exceeded oppositional speakers 4.3 times. Percentage of political news did not exceed 17%.

Internews presented fidnings of its annual survey of Ukrainian journalists in 2012. Overall goal of the survey was studying journalists' professionalism and needs in training and other technical support. The research studied journalists' perception of cesorship, paid journalism and freedom of speech, learned about inside and outside factors impacting the quality of journalist work including legal knowledge, adherence to ethical standards of journalism, employment relations, needs in professional training. The report showed to which extend Ukrainian media consider audience's interests.

The Academy of Ukrainian Press (AUP) conducted next wave of the content analysis of new programming at eight leading TV channels of Ukraine. In April 2013, the channels had 23% of balanced reporting; share of reports on political issues increased to 26% of all news.
Контакти: тел.: (044) 458-44-39 тел./факс: (044) 458-44-41 вул. Ризька, 15, Київ, 04112, e-mail: