Схожі новини

Internews' annual media consumption survey shows a dramatic drop in Ukrainians' use of Russian media. The survey shows that Russian TV viewership shrank to 8% from 27% in 2014, and Russian internet use slid to 27% in 2015 from 44% in 2014. While lower consumption rates for Russian TV might be partially explained by the Ukrainian government's initiative to ban transmissions of Russian TV signals within the country, internet access has not been restricted.

Internews commissioned a qualitative research on implementation of media literacy course in secondary schools of Ukraine. The study held in March-April 2015, aimed surveying teachers and students at root level to understand barriers and prospective in applying media literacy course at practice.
Conducted in cooperation with European Research Association (ERA), the research revealed that media education in secondary schools is implemented through successful combination of efforts of Academy of Ukrainian Press that trained OIPE coordinators/teachers at its schools and the Institute for Social and Political Psychology of National Academy for Pedagogical Sciences that developed the national experiment for 80 schools of 10 oblasts of Ukraine.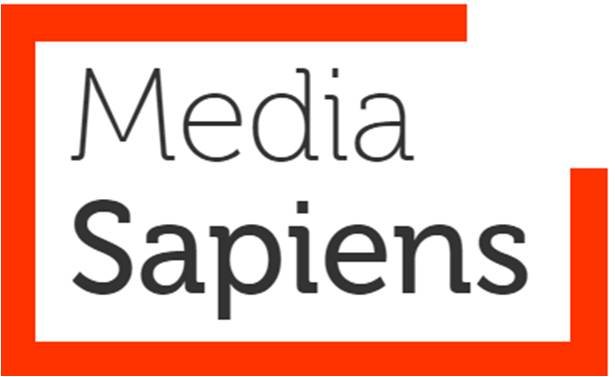 Telekritia published English translation of its survey of media consumers in eastern and southern regions of Ukraine. The survey conducted by Kyiv International Institute of Sociology (KIIS) aimed analyzing an influence of Russian propaganda on eastern regions of Ukraine including occupied areas. Researchers also asked about people's perception of political situation in Ukraine. The Telekritika/KIIS survey was supported by the Department for Rights and Labour (DRL) of US Department of State through Internews Network.

Internews published needs assessment report "UNDERSTANDING INFORMATION AND COMMUNICATION NEEDS AMONG IDPs IN EASTERN UKRAINE that resulted from the 2-week trip of Internews Senior Humanitarian Advisor Jacobo Quintanilla and Internews Ukraine project manager Vitali Moroz to the East of Ukraine. From January 20-30, 2015, an Internews assessment team carried out a rapid assessment with displaced populations and host communities in eastern Ukraine to understand their information needs and access to communication channels.

August 2014 - Internews publisized an online survey of Ukrainian journalists to study journalists' conception of standards of journalism, interaction with media audience, journalists' perception of condition of freedom of speech, external and internal factors, that have an influence on quality of journalists' work and implementation of their role in society, including labor relations, level of job compensation, ethical principles of journalism, level of journalists' professional knowledge and knowledge of media legislation concerning access to public information, defamation, handling with personal data etc.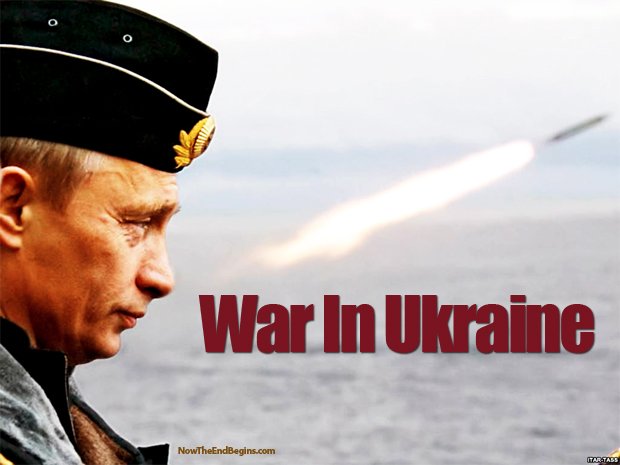 MediaSapiens translated analytical overview about Russian media coverage of war conflict in Eastern Ukraine. Read about lie and falsifications in Russian news spread through TV channels and online media. Photo credit: http://www.nowtheendbegins.com

New research reveals that a clear majority of Ukrainians in Donetsk oblast (region) are watching both Ukrainian and Russian TV news, although trust levels of the population in Ukrainian TV is low. . Around the rest of the country, people prefer to get their news from Ukrainian TV channels. The survey in 10 regions of Ukraine was commissioned by Internews and conducted from April to June 2014 by marketing and research firm InMind for the USAID-funded Ukraine Media Project (U-Media).

The Internews is seeking a Content Analysis Expert /Expert Group to assist in implementation of a three-year project Strengthening Investigative Reporting in Ukraine (SIRU). The Content Analysis Expert /Expert Group will analyze the quality of investigative reports produced by Internews implementing partners and provide recommendations on quality improvement.
Контакти: тел.: (044) 458-44-39 тел./факс: (044) 458-44-41 вул. Ризька, 15, Київ, 04112, e-mail:
Інформація
Переглядів: 1041
Автор: rfgtw
Дата: 17-03-2011
17-03-2011
TV news monitoring - December 2010 and February 2011
Категорія: English » Media Research
Academy of Ukrainian Press and Institute of Sociology at the National Academy of Sciences of Ukraine

TV NEWS A YEAR AFTER THE CHANGE OF GOVERNMENT
Report on Monitoring of political news (December 2010, February 2011)
In second week of December 2010 and February 2011, the Academy of Ukrainian Press and Institute of Sociology of National Academy of Sciences of Ukraine conducted two waves of content analysis of news on seven national TV channels.
Key findings:
Researchers fixed the lowest level of political issues reported over last 6 years. The news of the first week of February was unprecedentedly non-political.
The channels used selective approach (filters) in reporting socially important issues. TV channels paid low attention to covering human rights and freedoms and civil society issues.
Comparing to last year, the percentage of neutral assessment of political institutions increased. TV reporting on activities of the President was the lowest over the last six years. Force agencies dominated among all reported governmental institutions.
Traditionally, the President and the Prime-Minister dominated in political news. The news preferred negative context in reporting about former governors representing Yulia Timoshenko government.
All channels included more direct speech (quoting) of experts and authorities representing pro-government forces: moderate domination in December, much more significant in February. Channel UKRAINA covered opposition in more balanced way and provided more time for opposition's quotes in the news; NOVYI was more balanced in February. FIRST NATIONAL had the lowest level of balance in its news by providing only viewpoint on reported issues.
Each channel had own specifics in providing news:
INTER covered more international news than others;
STB produced more political news and kept more balance in news through providing two or more viewpoints on each issue;
«1+1» had the highest number of disputable, provocative and negative news;
FIRST NATIONAL pretended to be a channel of official news;
NOVYI and ICTV tried avoiding one-side political engagement in their news;
UKRAINA provided the most citizens' quoting than other channels.
Political reporting:
22% of TV news covered political events in Ukraine in December 2010. Over the last 5 years, such low level of political reporting on TV was fixed in October 2006. Percentage of political news felt to unprecedented 14% in February 2011.
STB produced the largest amount of political news (33%) while «1+1» had in 2.2 times less (17%) of politics in December.
FIRST NATIONAL lead in political reporting (21%) while «1+1» had in 3.3 times less (6%) in February.
February news showed the lowest coverage of political parties (9%), political personalities (31%) and political institutions (61%) since June 2004. Among political institutions, channels reported about state force agencies (23% in February and 19% in December), local authorities (19% in February and in December 14%) and ministries (17% both months).
December news paid highest attention to Block of Yulia Timoshenko (BYT) (10%), Party of Regions (9%), the opposition in general (7%) and the parliament coalition (6%). The channels reported on BYT in positive/neutral tone twice often than ironically/negatively (8% vs. 4%); they positively covered Party of Regions in 2.7 times often than negatively (8% vs. 3%).
Each twenty news plot about parliamentarian coalition was positive/neutral (5%); still there were numerous ironical/negative assessments. 3%of February news mentioned civil society organizations, 2% - BYT, 2% - parliamentarian coalition; most assessments were positive.
The quantity of news about the President activities was minimal over past six years: 7% in February and 11% in December. President Yanukovych and Prime-Minister Azarov had highest interest of media (7 % and 6 % respectively) among all political figures in February. Vladimir Lytvyn and Yulia Tymoshenko received 7% of news coverage in December (1% in February).
Non-political news:
Non-political news prevailed on «1+1» and UKRAINA (69% and 61%) in December; «1+1» political reporting dropped to 57% in February.
INTER focused on international news (37%) in December; UKRAINA and INTER offered more international news in February (45% and 35% respectively).
December 2010:
Headline news on domestic policy, governance (32%) and social issues (29%) prevailed in December. TV channels informed Ukrainian citizens about criminal matters (16%) and entertainment (15%) more than about health (10%) and the environmental issues (7%).
New Year celebration (25%) and Yulia Tymoshenko Cabinet of Ministers' criminal cases (11%) were top news. The channels paid attention to President Yanukovych in 6% news, adoption of Budget 2011 in 7% and to Tymoshenko's crimes in 6% of news; fight in the Parliament was informed in 4% and Viktor Lozynskyi case took 3%. Prime Minister M. Azarov appeared only within the context of bigger story in 4% of news.
TV news poorly covered the administrative reform (2%), issues of corruption in Ukraine (1%), civil society activities (1%), international institutions' position toward events in Ukraine (1%).
All channels paid little attention or ignored social issues, freedom of speech, mass media and journalists' work, human rights, corruption and inflation. No channels reported about detention of Channel 5th journalist M. Nayem.
February 2011:
Key subjects in February were social issues (39%) and domestic policy, governance (28%); however health issues were in focus twice often than in December (19% vs. 10%).
Channels preferred reporting on culture (16%), natural disasters, road accidents, environmental issues (10%). There were more news on crime (5%) than reforms (2%) provided. Similar to December, channels suppressed issues of human rights and freedoms.
The channels paid minimal attention to sea border between Russia and Ukraine and Sophia Kyivska Reserve, however covered them in balanced way.
Balances reporting:
19% of TV news were balanced (had multiple points of view), which almost equals to December level (18%). The percentage of balanced news corresponds to the level of 2004-2005 news.
In December, the channels covered fight in the Parliament and football issues with balance (80% of the news provided several viewpoints) and State Budget 2011 (73% balanced reports). Reports on judicial proceedings against former government authorities and activities of President Yanukovych's were unbalanced and provided only one viewpoint.
STB lead in balance reporting (27% in both months); however, STB provided a single viewpoint in 57% political news in February and 53% in December.
FIRST NATIONAL practiced one-sided reporting in 84% of political news in February and 89% in December. Balanced reporting of FIRST NATIONAL was only 6% in December and 8% in February – the channel provided two or more viewpoints.
Reporting context (intonation)
Channels used positive context for reporting in 7% of the news and negative in 11% in February (11% and 5% respectively in December).
NOVYI produced the most positive news (13% in February and 26% in December). ICTV reported positively least of all in February (3 %) and STB in December (3%). «1+1» preferred negative context in 14% of news both in December and February. STB did not provide negative news at all.
All channels did political reporting in conflict or undefined context (56% and 40% respectively in February; 54% and 41% in December).
Channels provided public officials' comments in 31% of news in December and 35% in February; regular citizens commented in 30% and 39% respectively. UKRAINA provided officials' comments in 1.7 times less than regular citizens: 30% comments provided by officials vs. 50% by citizens in February and 24% vs. 48% respectively in December.
The National Bank (50%) and local authorities (21%) received a dubious assessment in February; the Presidential Administration (25%), state of Ukraine and the Parliament (both 22%) appeared in uncertain context in December.
TV news provided the most ironical/negative assessment to former Minister of Ecology Georgiy Filipchuk (79% of mentioning was ironic), former parliamentarian from BYT Viktor Lozynskyi (63%), former Minister of Internal Forces Yuriy Lutsenko (55%) and Yulia Tymoshenko (53%) in December. Ironic news about Kyiv mayor Leoid Chernovetskyi (40%), governor of Chernivsti oblast Mykhailo Papiyev (38%), Minister of Defense Mykhailo Yezhel (24%) dominated in February.
Quoting and direct speech
Politicians' comments in the December news were twice less than in February news (2279 seconds vs. 4108 seconds). Percentage of direct speech President Yanukovych and Prime-Minister Azarov increased from 28% in December to 36% in February. The TV news mentioned Azarov more often than Yanukovych in February (on the contrary to December). First National did not include Timoshenko's comments at all in February; Tymoshenko's comments were provided in 4% news in December.
December news interviewed public authorities and the ruling coalition in 63% cases, opposition in 30% cases and other politicians in 7% out of all comments provided. February imbalance in comments increased – 75% for pro-governmental officials, 18% for opposition and 7% for others. First National leaded in providing comments from pro-governmental politicians in the news (97% in February and 73% in December); UKRAINA included opposition politicians' comments the most (43%) in December and NOVYI (38%) in February.
December: Overall, 70% of direct speech belonged to authorities and 26% to opposition; 4 % of quoting for other political groups in December. Direct speech of pro-governmental politicians on First National equaled 95% in December. UKRAINA and STB quoted opposition the most (40% and 37% respectively); also UKRAINA and NOVYI spared the largest share to other political groups' comments (8% and 7% respectively).
February: Advantage in quoting of pro-governmental authorities increased up to 84%, and dropped for opposition to 14%; only 2% belonged to other political groups. UT-1 features only the authorities in its news bulletins. NOVYI and UKRAINA quoted opposition the most (33% and 32% respectively).